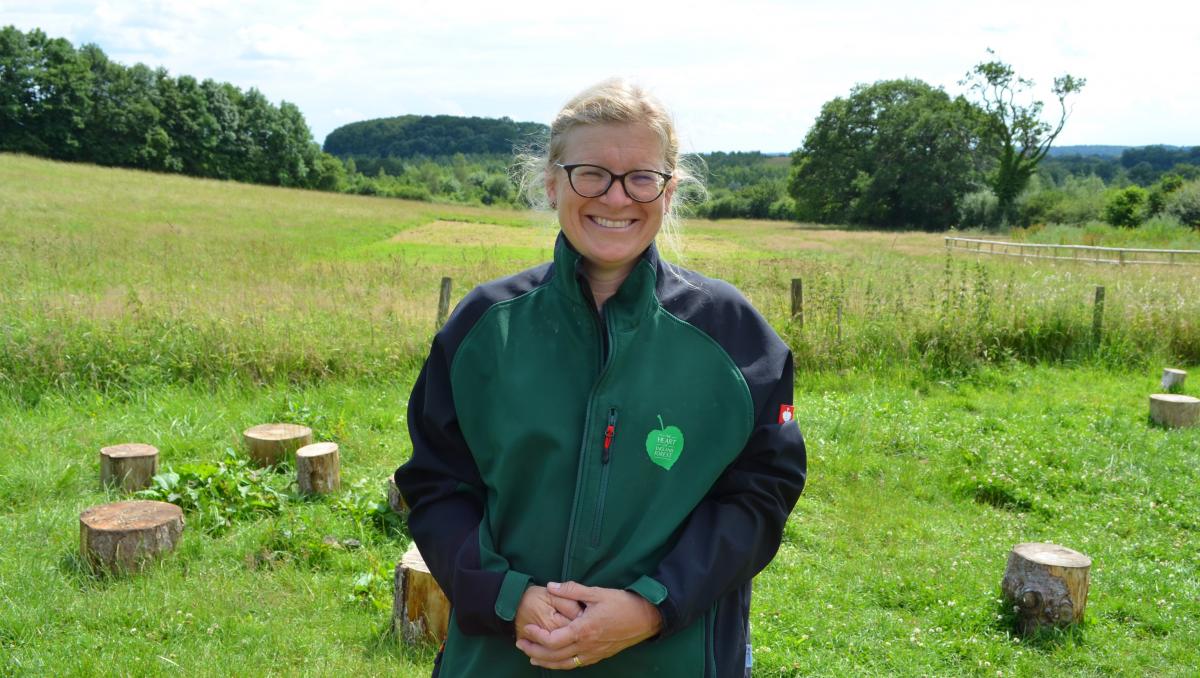 Meet the team: Outdoor Learning Officer Andrea
Creating and conserving England's largest new native broadleaf woodland would not be possible without our dedicated and hardworking team. Meet Andrea, our Outdoor Learning Officer.
Joined the charity
April 2021
Role at the charity 
Outdoor Learning Officer 
Tell us about your work prior to joining the charity 
Before working for the charity, I had a variety of jobs across the environmental and educational sectors. I started out my career lobbying the government on environmental legislation before working as an environmental consultant for engineering businesses in the North-West of England.
More recently I have worked as a Teaching Assistant, and then as a Forest School Leader in several local schools, while also running history sessions at Compton Verney. 
I have been supporting the Learning and Skills Team at the Heart of England Forest for a couple of years, delivering sessions to schools alongside Elaine, Head of Learning and Skills, and Outdoor Teacher Phil. When the opportunity to join the team arose in April, I enthusiastically applied!
When did your interest in the great outdoors begin? 
My interest in nature was passed down through my family. My grandmother was born and raised on a farm near Warkworth, Northumbria, and knew her local landscape intimately. She particularly loved wildflowers and their old names. 
I was lucky enough to also have parents who loved the outdoors and taught me all they knew. Walks were always part of our family life and, though as a teenager, on principle, I trailed sulkily at the back, walking has remained an important part of my life. It is still how I like to connect with nature every day. 
 
What are your specialist areas? 
I am very interested in engagement in the learning environment. Within the charity, this means focusing on how we can support everyone in feeling they have a connection to the Forest and a role in shaping its future.
I am excited to work with the wider Heart of England Forest team to work out how best to engage with different audiences and extend our reach. 
 
What are you looking forward to most in your new role?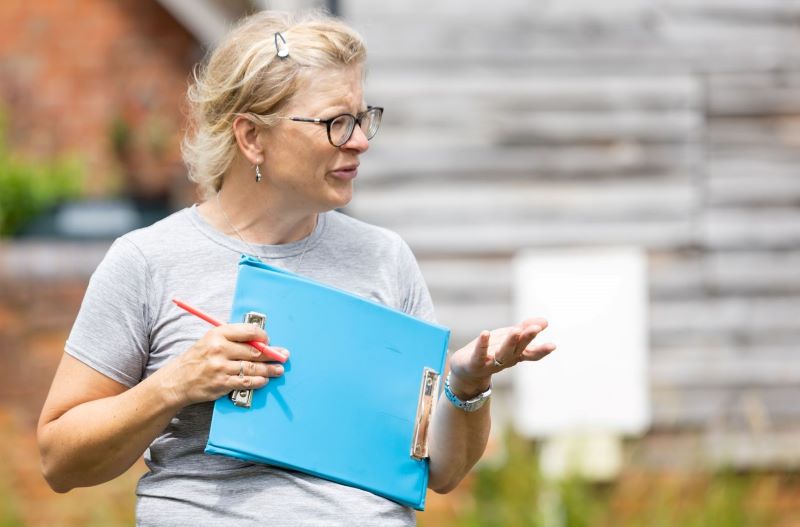 I was one of those perpetually annoying "why?" children who just loved knowing about things. I am still like that! One of my children once said "Mum, if we were in a broken lift dropping to earth, you'd be talking about gravity" - I am not sure that was a compliment!
As an Outdoor Learning Officer my curiosity is useful, as this role is experiential and embraces the importance of learner lead teaching, scaffolding ideas, and supporting independence and engagement. 
I could not possibly choose one thing I am most excited for, but the list includes helping children and adults develop a curiosity mindset, working out new ways of engaging people, and helping them find their own point of contact with the natural world so they can be enthusiastic and confident in helping to protect it. 
 
What is the biggest challenge in your role? 
I think the biggest challenge will be trying to engage new and diverse groups in formal and informal learning activities in the Forest. While we have many passionate supporters, and I have a great team of colleagues to work with, it will take a lot of hard work to find the unique parts of the Forest that create lasting connections between nature and each individual. 
 
What do you like to do in your spare time? 
I love to garden, paint, mess about in boats, or walk the dog with my family. In these COVID-19 times, just getting to meet up with friends is also wonderful!
 
Learning in the Forest 
The progressive learning programmes in the Forest deliver core subjects outside the confines of the classroom. Last year children spent a total of 12,979 hours in the Forest, learning outside the classroom and connecting with nature. Find out more about the benefits of learning in the Forest.