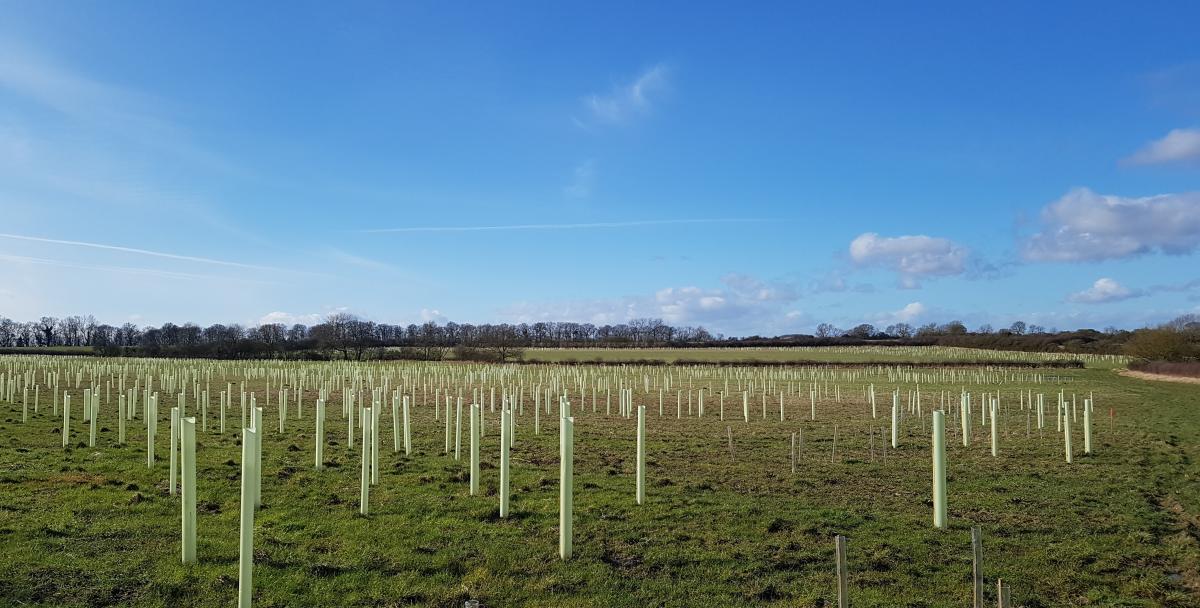 Green Recovery Challenge Fund grant for the Forest
The Heart of England Forest has secured a £1.7 million Defra Green Recovery Challenge Fund grant. The grant will enable charity to kick-start a ground-breaking project which will support green recovery in the region. The funding will help the charity to make significant progress today, whilst establishing long-term foundations to go and grow the Forest further tomorrow.
Funding for projects that benefit nature, climate and society
The fund, being delivered by the National Lottery Heritage Fund in partnership with Natural England and the Environment Agency, has been allocated to shovel-ready projects that benefit nature, climate, and society.

Beth Brook, Chief Executive at the Heart of England Forest, said: "This fund is transformative for the work of the charity. We are hugely excited about what it will enable us to achieve at a time when the need for urgent action to mitigate climate change and reverse the decline in biodiversity has never been greater."
"More people than ever have spent time in the Forest this year during the coronavirus pandemic, and experienced the benefits that being in nature brings for mental and physical health and wellbeing. We want to ensure that as many people as possible have this opportunity."
"This project brings together our significant habitat creation and restoration work, commitment to developing talent within the sector, and mission to educate, inspire and connect people from all backgrounds with nature."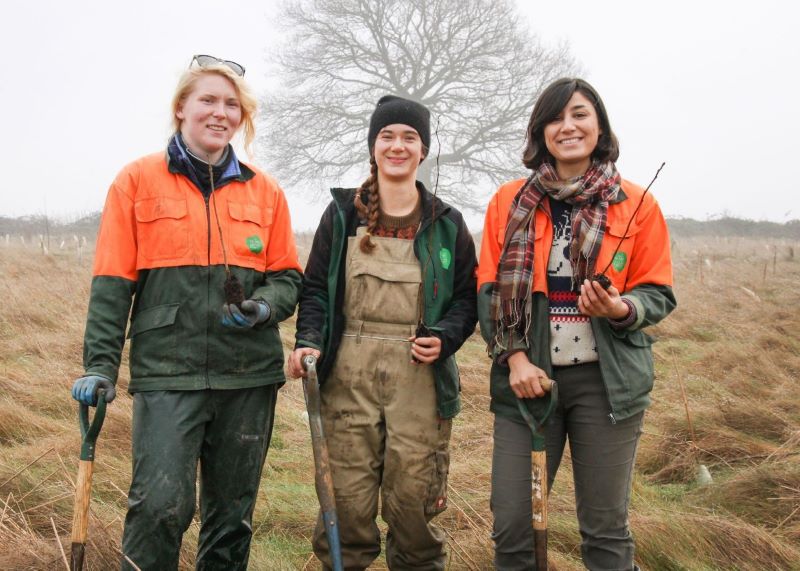 Green recovery for the region
The project will bring environmental, social and economic benefits for the region. Included in the scope is:
Large scale tree planting within the provision of nature recovery networks for wildlife
Creation of a social enterprise tree nursery that will grow 2.5 million trees annually
Enhancement of nature-rich trails for public access
Creation of 12 new natural environment jobs, as well as supporting and safeguarding a further 12 existing jobs.

Ros Kerslake, Chief Executive, National Lottery Heritage Fund, said: "Supporting our natural environment is one of the most valuable things we can do right now. All these projects are of huge benefit to our beautiful countryside and wildlife, but will also support jobs, health and wellbeing, which are vitally important as we begin to emerge from the coronavirus crisis."
Speaking of the opportunities that the Green Recovery Challenge Fund presents, Sir William Worsley, Chair of the Forestry Commission, said: "Through these initiatives, we are committed to ensuring the right trees are planted in the right places, for the right reasons – be that carbon capture; homes for wildlife, tree planting near rivers to protect land and property from flooding; or providing timber, fuel and energy for business and communities."
The charity is well placed to spearhead a green recovery for Warwickshire and Worcestershire, and is delighted to have this chance to accelerate its work delivering tangible, lasting and positive change for people, for wildlife and for the environment.

About the Heart of England Forest
The Heart of England Forest is helping to reverse centuries of woodland decline by planting and preserving a magnificent 30,000 acre broadleaf forest for the benefit of both the public and wildlife – a place of enduring natural beauty, protected and secured for generations to come. Find out more about our work.