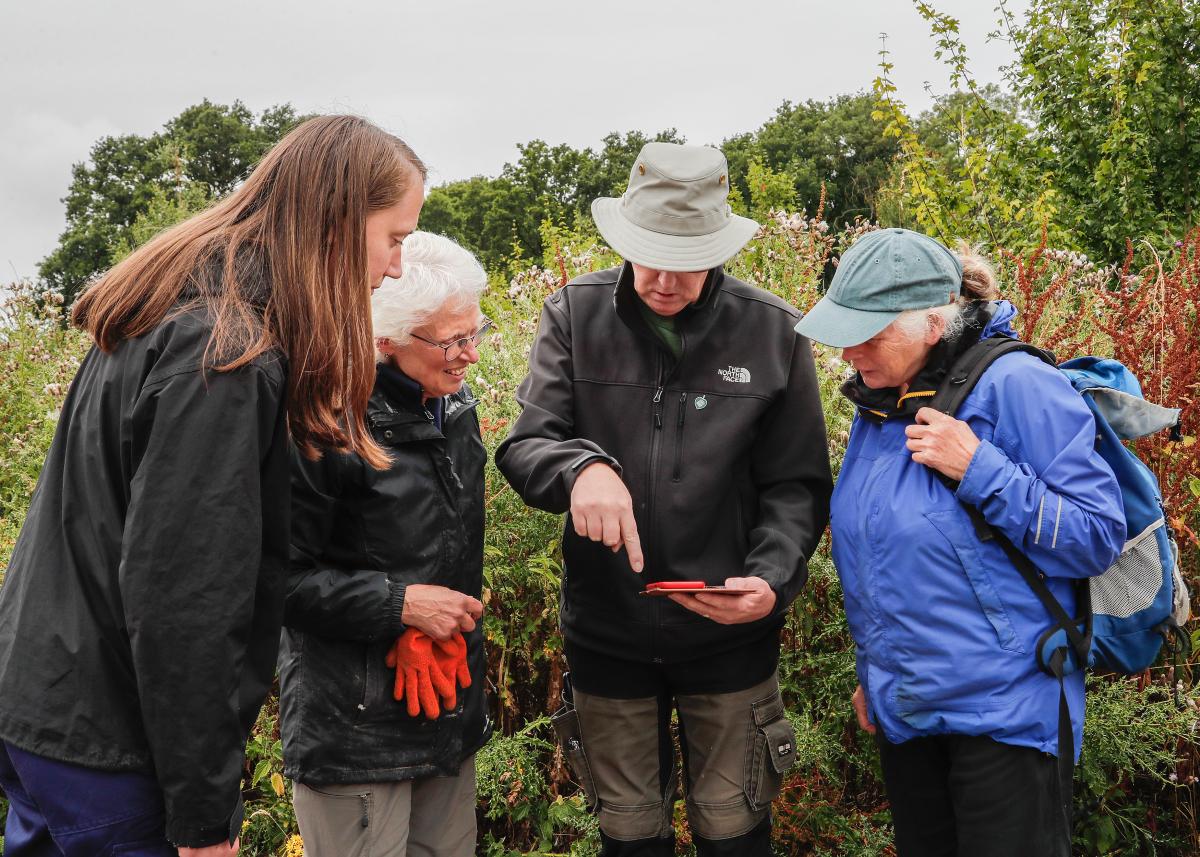 Give your time and make a difference
Our amazing army of volunteers helps us with all aspects of creating and managing the Forest, including tree planting, wildlife surveying and assisting with our education programmes.
There are a variety of ways that you can volunteer with the Heart of England Forest:
You can support our estate management and help to grow and preserve the Forest, planting trees and looking after our existing woodlands.
There are opportunities to support our biodiversity programme, growing our understanding of the changing face of our landscape.
You can get involved with Forest events, increasing the profile of the Forest and engaging with our local communities.
If you are interested in supporting us from home, we also offer a range of micro volunteering activities.
Practical volunteering in the Forest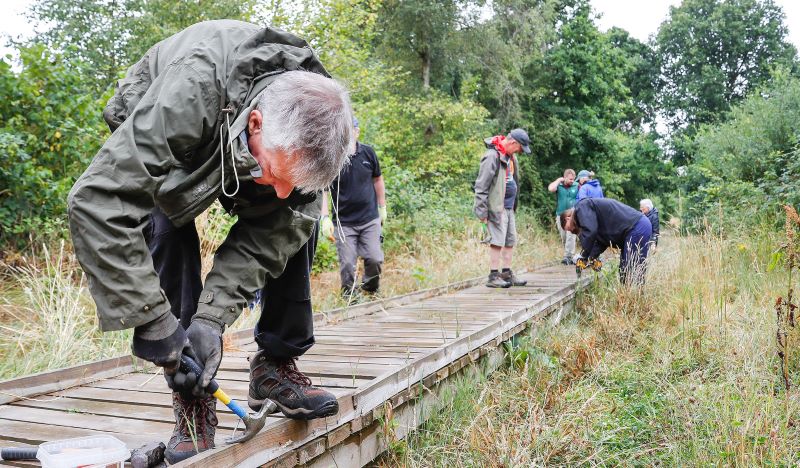 We pride ourselves on the flexibility of our regular practical volunteering sessions. You can volunteer as much or as little as you would like, giving you the best opportunity to fit volunteering into your daily life.
We do also offer some roles which provide a longer term experience for those looking to further their commitment to the Forest.
Find out more about volunteering with us and get all your volunteering questions answered at our online webinar on 19th July at 6.30pm.
"I started volunteering as I wanted to help be part of the solution, tackling climate change and addressing habitat loss. The staff and other volunteers have always been so positive, welcoming, and supportive. No matter the activity (and weather conditions) it is always fun, everyone mucks in and there is a real sense of people coming together to make a difference. I can't recommend volunteering with the Forest enough!"
Leon, volunteer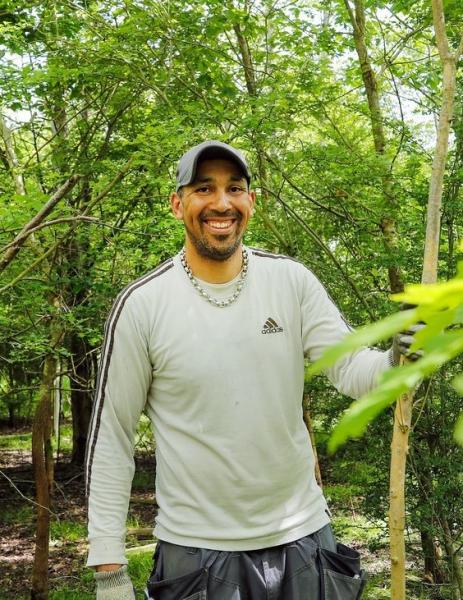 Frequently Asked Questions
Which days of the week can I volunteer?
At present our regular volunteering days are Tuesdays, Thursdays and Saturdays. We also have volunteering opportunities which you can perform in your own time. Sign up for volunteering news to see what activities are coming up.
Our normal volunteering days run from 9.30am to 3.30pm, some activities will vary.
How much time do I need to volunteer?
How much time you give is up to you. For our regular volunteering activities, there is no fixed time you need to volunteer. We like to keep our activities flexible and open to all.
There are some activities which will require a longer-term commitment; however we will ensure you are aware of this before you begin.
We also occasionally offer opportunities which can be performed at home. If you would like to learn more about this, please sign up to receive volunteering news for current micro volunteering opportunities.
What do I need to bring?
For our outdoor activities we recommend that you bring a solid pair of work boots (including steel toecaps if possible) or a pair of wellies, lunch and any refreshments you may need through the day.
We also ask that you provide your own pair of work gloves.
We will provide all of the tools and equipment that you will need.
If you need anything beyond this it will be noted in the activity description in volunteering news. 
Where do the practical volunteering activities take place?
The Heart of England Forest covers 7,000 acres of land, with volunteering activities occurring in multiple locations.
The meeting point for volunteering activities will be provided when you sign up for an activity.
What age do I need to be to volunteer?
To attend our group practical volunteering activities, you need to be 18 years and older. 

We do offer other activities for different age groups under 18
I would like to plant trees, when can I do this?
Our winter work programme, including tree planting, is normally held between November 1st and March 31st. During this time we will hold tree planting days on some of our regular volunteering days, alongside additional event days.
During the winter we also focus on maintaining our existing woodland. During the summer we focus on various tasks across the Forest, maintaining and managing our existing woodland.
How can my company get involved in volunteering?
We already work alongside a variety of companies and organisations who support our work and help us to grow and maintain the Forest. 
If your company would like to get involved please visit our corporate volunteering page.
How can my community group get involved in volunteering?
We are keen to have a wide range of people to come and volunteer with us in the Forest, and we can facilitate volunteering days for community groups. 
If your community group would like to get involved, please contact: info@heartofenglandforest.org with the subject line: Community volunteer group.
Will I get any training as a volunteer?
We provide all the training needed to take part in our activities and to support our work, and we like to see our volunteers develop and grow their skillsets. There will be a variety of on-the-day training opportunities, as well as some special training opportunities on occasion.
We also provide appropriate training for formalised volunteer roles, ensuring that they have the skills needed to perform their role.
Do you offer any residential volunteering opportunities?
We do not at present offer any residential volunteering opportunities. However, this is something we would like to offer in future for those who would like to commit to an extended volunteering experience out in the Forest.
Keep up to date with upcoming activities and register to take part.