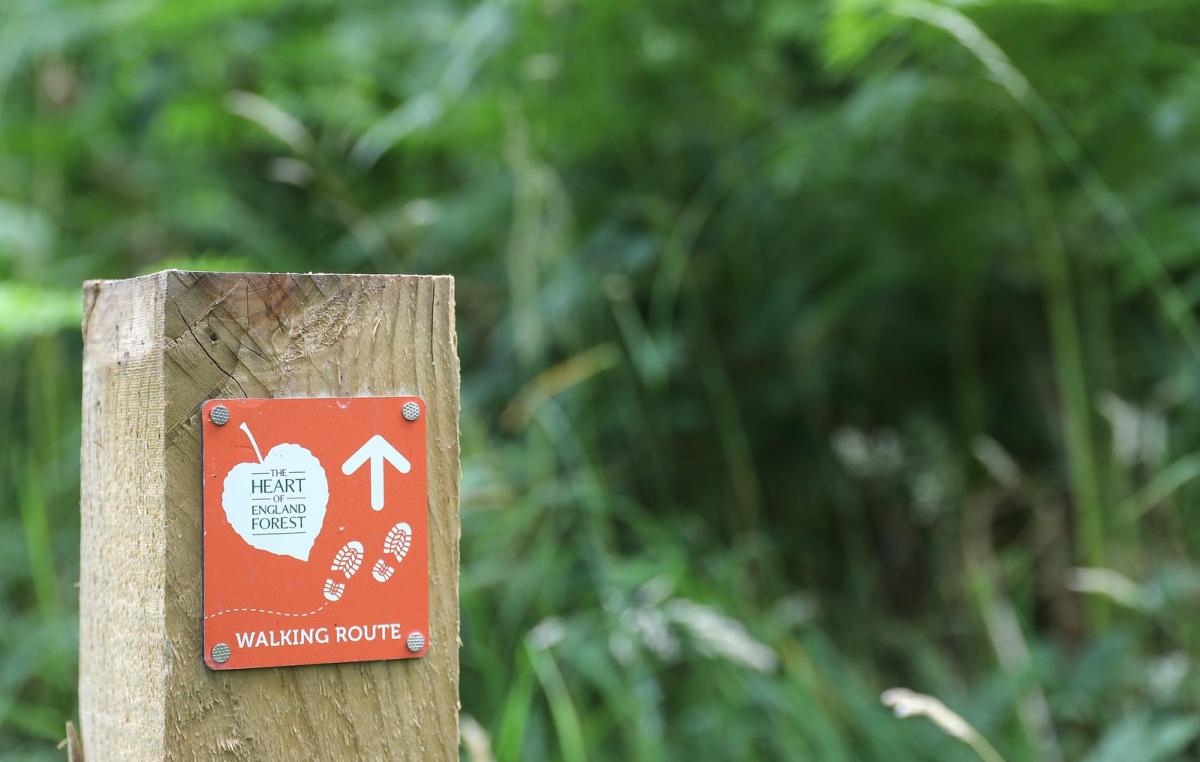 Visiting the Heart of England Forest
The Forest currently covers 7,000 acres with 58 miles of public and permissive footpaths for people to explore the woodlands and spend time in nature. 
We are passionate about encouraging people to spend time in the Forest, and our staff, volunteers, and supporters all work hard to provide and maintain the public access routes. 
Walking routes can be found in two areas of the Forest -  Dorsington (between Stratford-Upon-Avon and Evesham) and Spernal (between Alcester and Redditch).
Not all areas of the Heart of England Forest offer permissive or public access, so please visit our woodland walks section for full information and downloadable maps of our woodlands with permissive footpath walks.
To allow people to enjoy the Forest 364 days a year, we need to close our permissive footpaths for just one day. The date for closure for all permissive paths this year is 6th December 2023. Read more about footpath closures here. 
Explore the Forest using our waymarked woodland walks.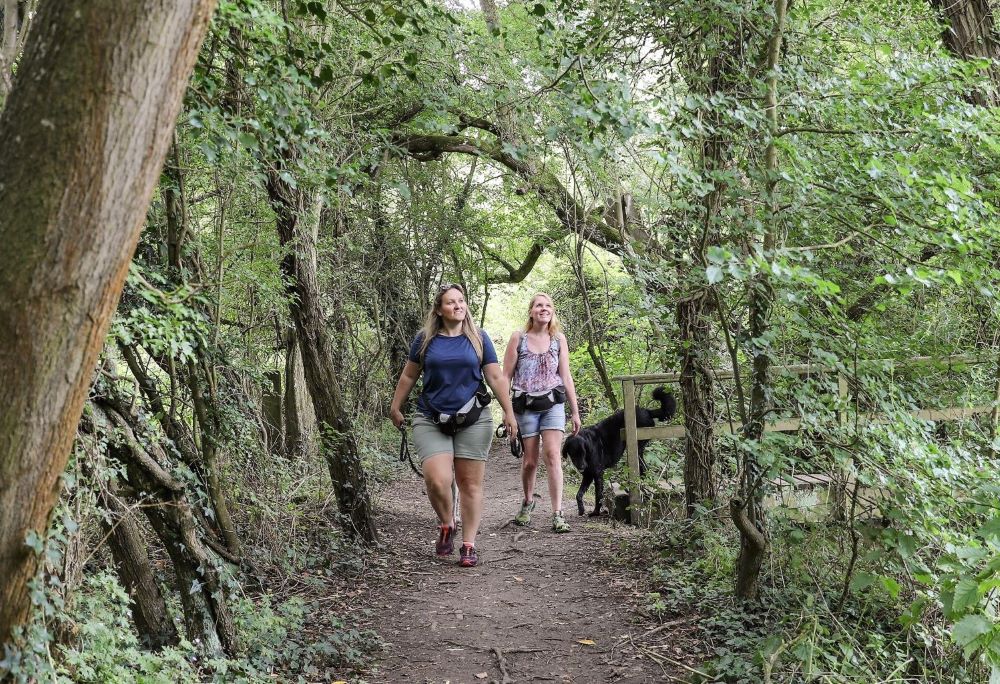 Car parks
Currently there are six Forest car parks, offering off road parking at public access points into the Heart of England Forest.
We ask visitors to either display their Friend of the Forest parking permit or make a donation when using these parking facilities to help support the growth of the Forest and provision of public access. Opening at 8am, the Forest car parks are closed at 5pm between October and March and 9pm from April to September.
Haydon Way – Spernal Lane, near Studley, nearest postcode B80 7EX or what3words – ///fame.ocean.crop
Morgrove Coppice – Burford Lane, Spernal or what3words – ///control.gives.indicated
Dorothy's Wood – Welford Road, Barton, nearest postcode B50 4NP or what3words – ///mush.apart.joke
Coxmere Wood – Braggington Lane, Braggington, nearest postcode CV37 8BD or what3words – ///tiles.attic.format
Giddings Wood – Long Marston Road, Dorsington, nearest postcode CV37 8BQ or what3words – ///blubber.cunning.crows
Noleham Wood – Long Marston Road, Dorsington, nearest postcode CV37 8BQ or what3words – ///guilty.topics.muffin
Our car parks may be closed at certain times due to adverse weather conditions. Please be aware that car parks will remain open through icy and winter conditions, however they will not be gritted or cleared of snow. The decision on whether to use the car park rests with the public.
Please respect our neighbours and use the car parks provided to access the Heart of England Forest. To protect our roadside biodiversity and not restrict access, please do not park on roadsides or verges. Keep gateways clear at all times for us and our neighbours to access with large agricultural and forestry vehicles and livestock. These rules and others form The Countryside Code, a guide for visitors to the countryside to follow to respect everyone, protect the environment and enjoy the Forest. 
Within the Forest you will find up to 30 species of broadleaf trees and shrubs, a wide variety of fungi, birds, wildflowers and much more.