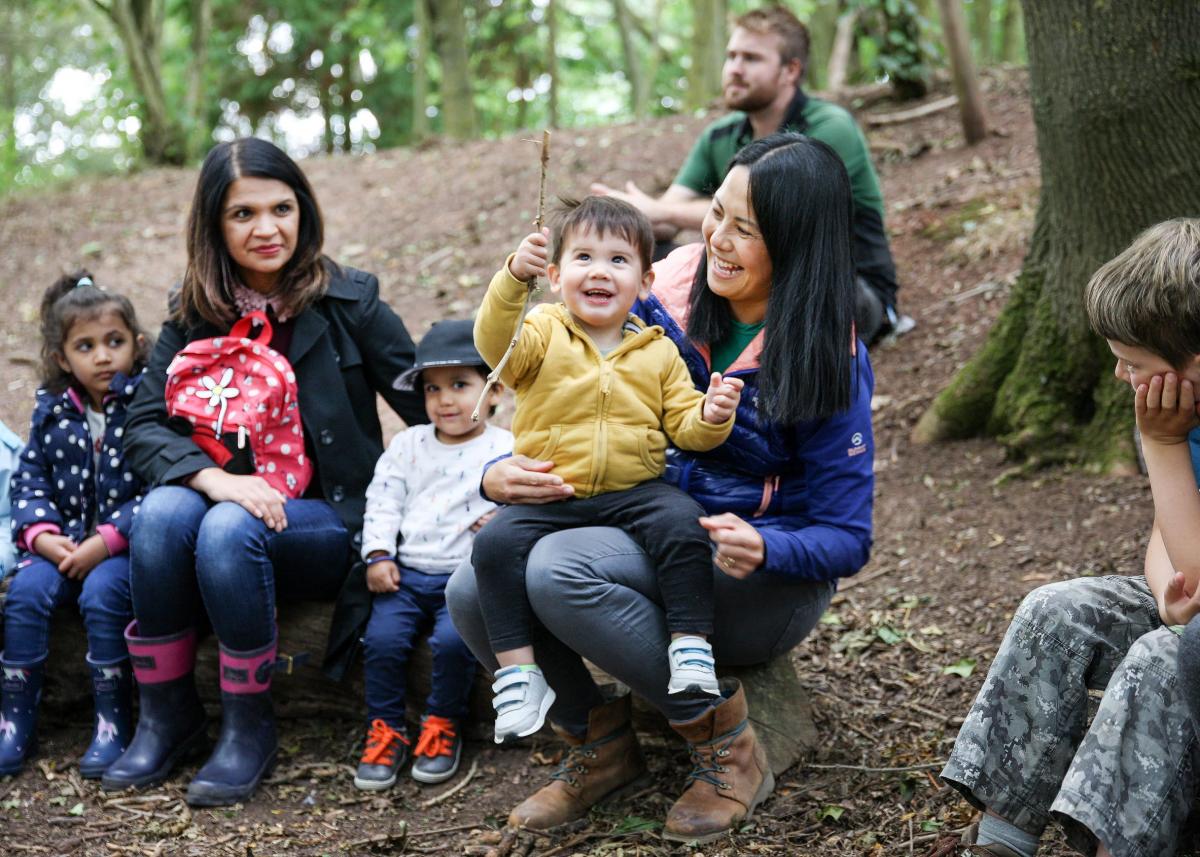 Families and young people
Finding joy in the outdoors
Today's children are tomorrow's Forest guardians. We want to develop lasting relationships with the families and young people in our communities, helping them to grow up loving the Forest and wanting to take care of it.
Some children and families rarely visit the natural environment, so we also hope to reach out to new audiences and help children develop the habit of visiting natural spaces regularly to improve their wellbeing and quality of life.
Mini Foresters
Our monthly club for children aged 4-11 and their families
Our Mini Foresters families visit the Forest again and again to learn about nature and have fun together. Every session has a different focus to help our families build their knowledge. Children of all ages attend with their mums, dads and grandparents and new friendships grow.
For more information and to book, visit our events page.
Young Foresters
Our monthly volunteering and adventure group for young people aged 12-18 
Our Young Foresters have many adventures in the Forest as well as taking part in a number of forestry and conservation tasks. Take action to combat climate change, benefit from spending time outdoors, improve your physical and mental health, forge new friendships and gain valuable work experience.
For more information and to book, visit our events page.
WildTribe
Our holiday club for outdoor kids aged 5 and over 
WildTribe is a holiday club for outdoor kids. We plan different adventures and activities for every session and support the children to make friends and find new interests. Sessions are attended by children of all ages. We also offer different drop off and pick up times to suit different families' needs.
For more information and to book, visit our events page.