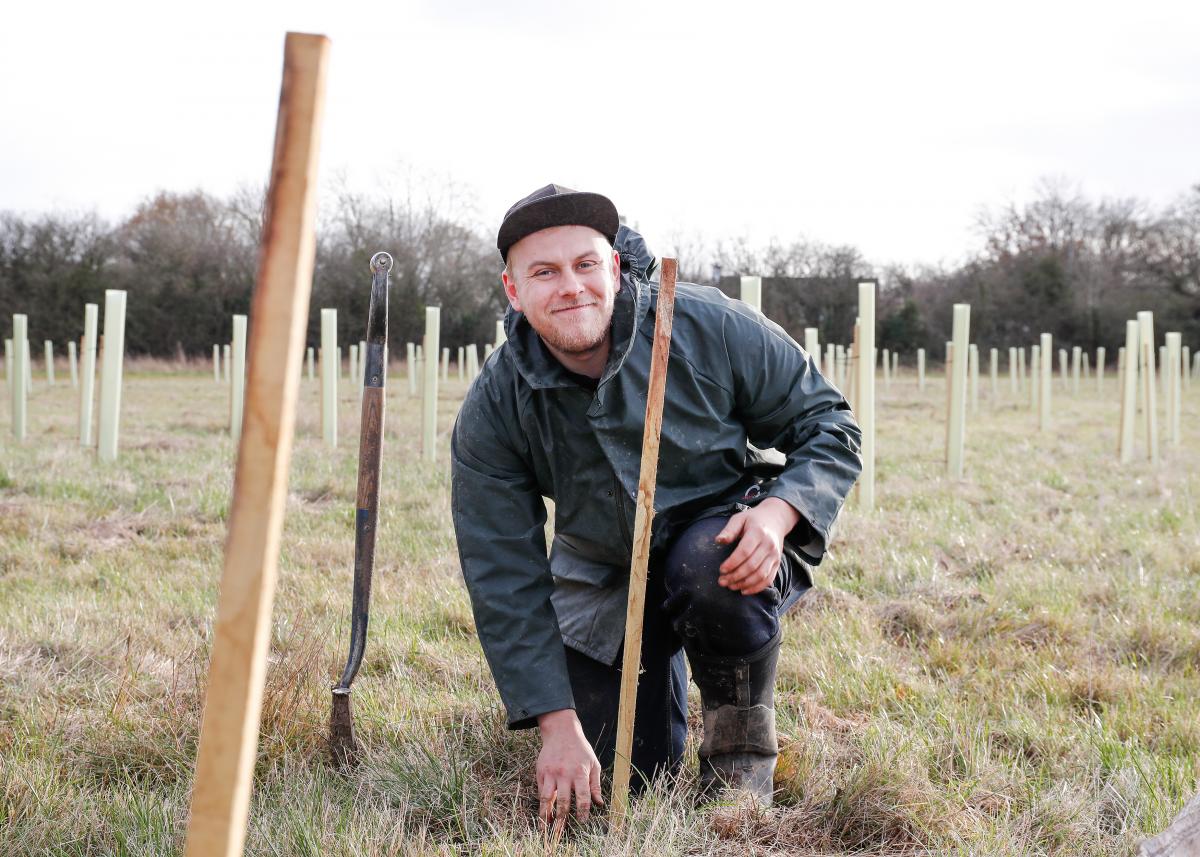 Meet the team: Senior Forest Ranger James
Creating and conserving England's largest new native broadleaf woodland would not be possible without our dedicated and hardworking team. Meet Senior Forest Ranger, James.
Joined the charity
September 2017
Role at the charity
Senior Forest Ranger
When did your interest in forestry begin?
During my time at college we had to do a week in industry. I really did not know what I wanted to do as a career at that point, but countryside was the option I chose, and I spent the week working in habitat creation on the moors. Eight months on I revisited the area on a walk and saw the difference that the work had made, and it was then I realised that this is what I wanted to do.
I did a BTEC in Countryside Management and then took it to degree level. On leaving University I wanted to further my skills and found the internship programme at the Heart of England Forest.
How did your internship help to further your career?
I was given responsibility and felt part of the team from the beginning. There were lots of training opportunities, both in-house and external courses, which built my skills and confidence.
Less than a year after joining I had opportunity to go for a ranger job and got it! The internship gave me the courage to put myself forward, so it did not feel like a massive leap. I have since progressed to a Senior Forest Ranger in charge of my own small team.
What do you like most about working at the charity?
Identifying with the charitable aims of an organisation is vital and I am passionate about the mission here. The Forest is constantly growing which gives more variety to my role, and the culture here is to invest in people so there is a high retention of staff. I feel a connection to the Forest as it is so unique – not typical forestry at all.
What advice would you give anyone looking for a career in forestry?
Getting hands on experience is vital and volunteering with a local organisation can be great way to do this. Forestry is a very varied job, so try to experience as many aspects as you can to see what sparks your interest and passion. You need to be easy going and hardworking, plus have a sense of humour, as that keeps you going on the days that you are soaked through and wading through mud! It is very much a vocation not a job.
What do you like to do in your spare time?
I go walking in woodlands and arboretums and around the Cotswolds, love going to rock/metal gigs and music festivals, and watching football – particularly Barnsley F.C whenever I can get back to Yorkshire. I'm just about to buy some tools to learn how to whittle wood.
Further your forestry career in the Forest
As the Forest grows, so too does our team. If you share our passion and enthusiasm, then look out for career opportunities in the Forest.