How to make natural bird feeders
The summer holidays are a great time to get kids outside and excited about nature. Making bird feeders is not only a great way to spend time as a family but also provides a reliable food source for your local birds and encourages them to visit your garden. 
The benefits of bird feeders 
They are a constant and reliable food source for birds, keeping them well-fed all year round – some birds eat up to 35% of their bodyweight every day so this is really important!
They help birds save energy foraging for food that they can use for other things.
They can encourage wider bird populations to grow.
Making your natural bird feeders
Our Biodiversity Intern Tasha and our Learning and Skills intern Ellie had a go at making bird feeders for themselves, why not watch along with the video as you make yours at home?
What you will need:
Bird seed mix
Suet / lard / gelatine
A pinecone / recycled yogurt pot / cookie cutter
Bowl
Pen
String 
Instructions
1. Mix your suet, lard or gelatine with some seed mix in a bowl.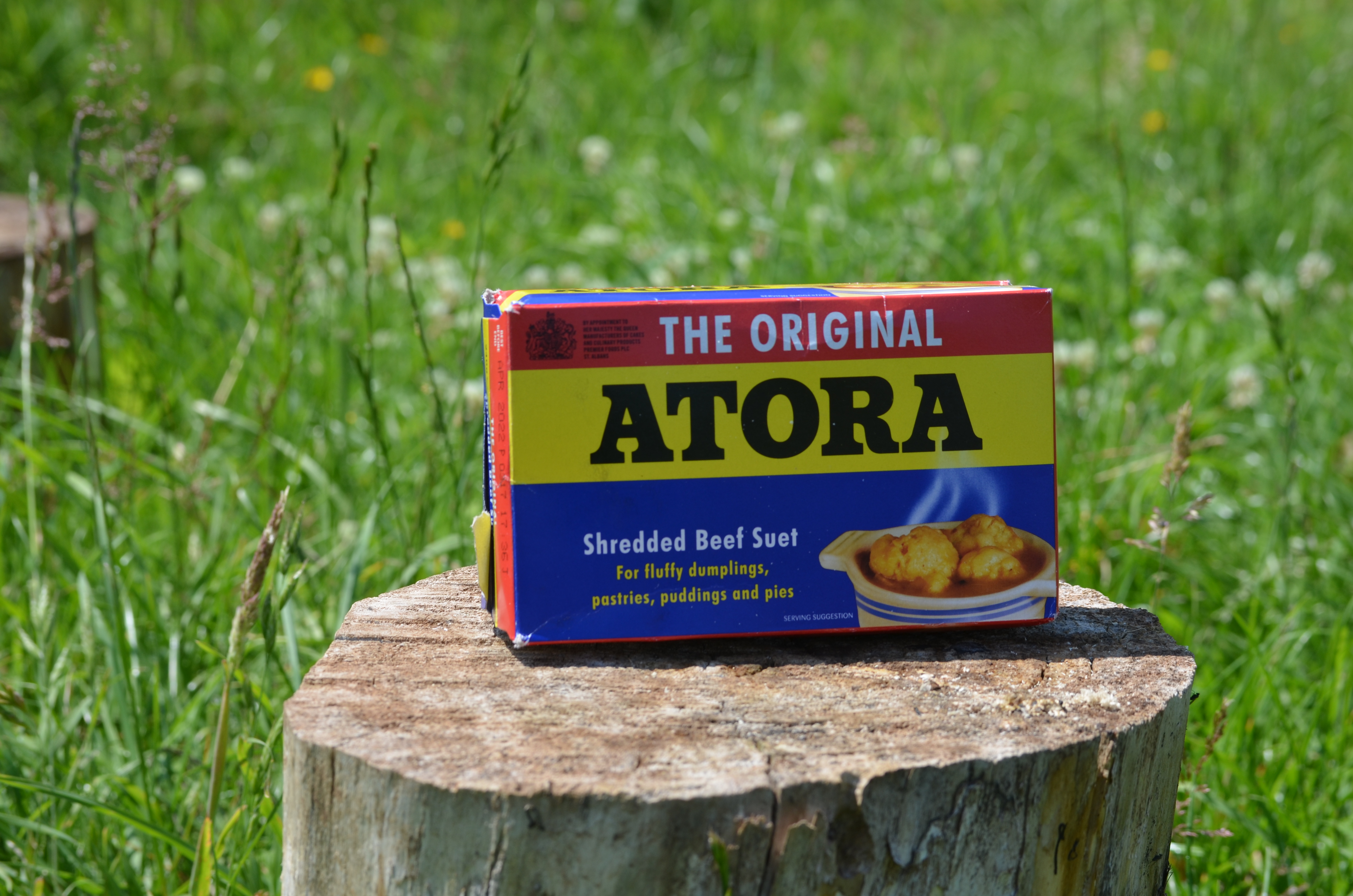 2. Press the mixture into your yogurt pot, cookie cutter, or pinecone gaps.
3. If you are using the yogurt pot or cookie cutter, make a hole in the mixture with the end of a pen and leave the mixture in the fridge to solidify.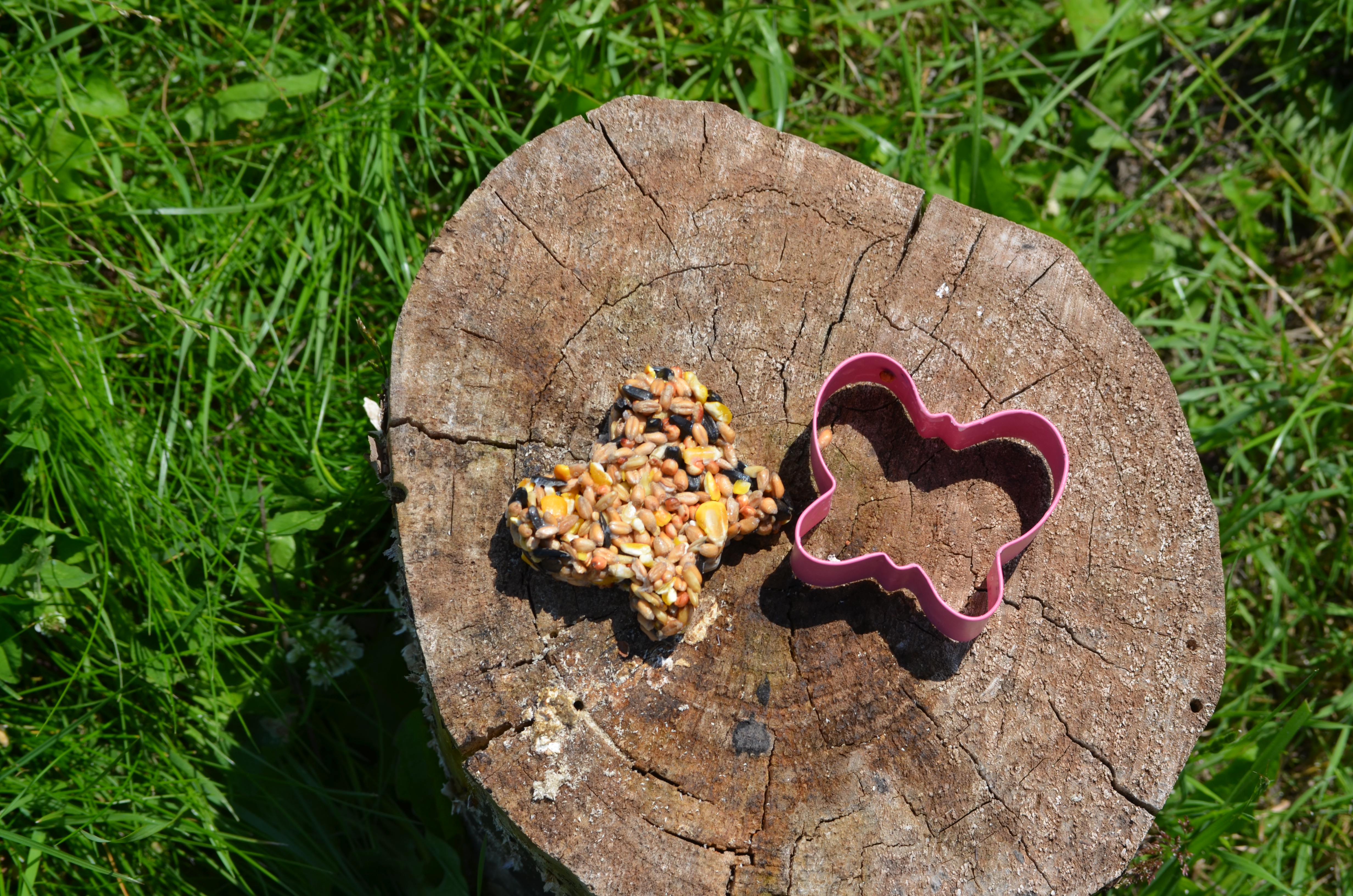 4. Tie your string through the hole in the mixture or around the stem/seeds of the pinecone.
5. Hang your creation in your garden and watch the birds flock to your feeders!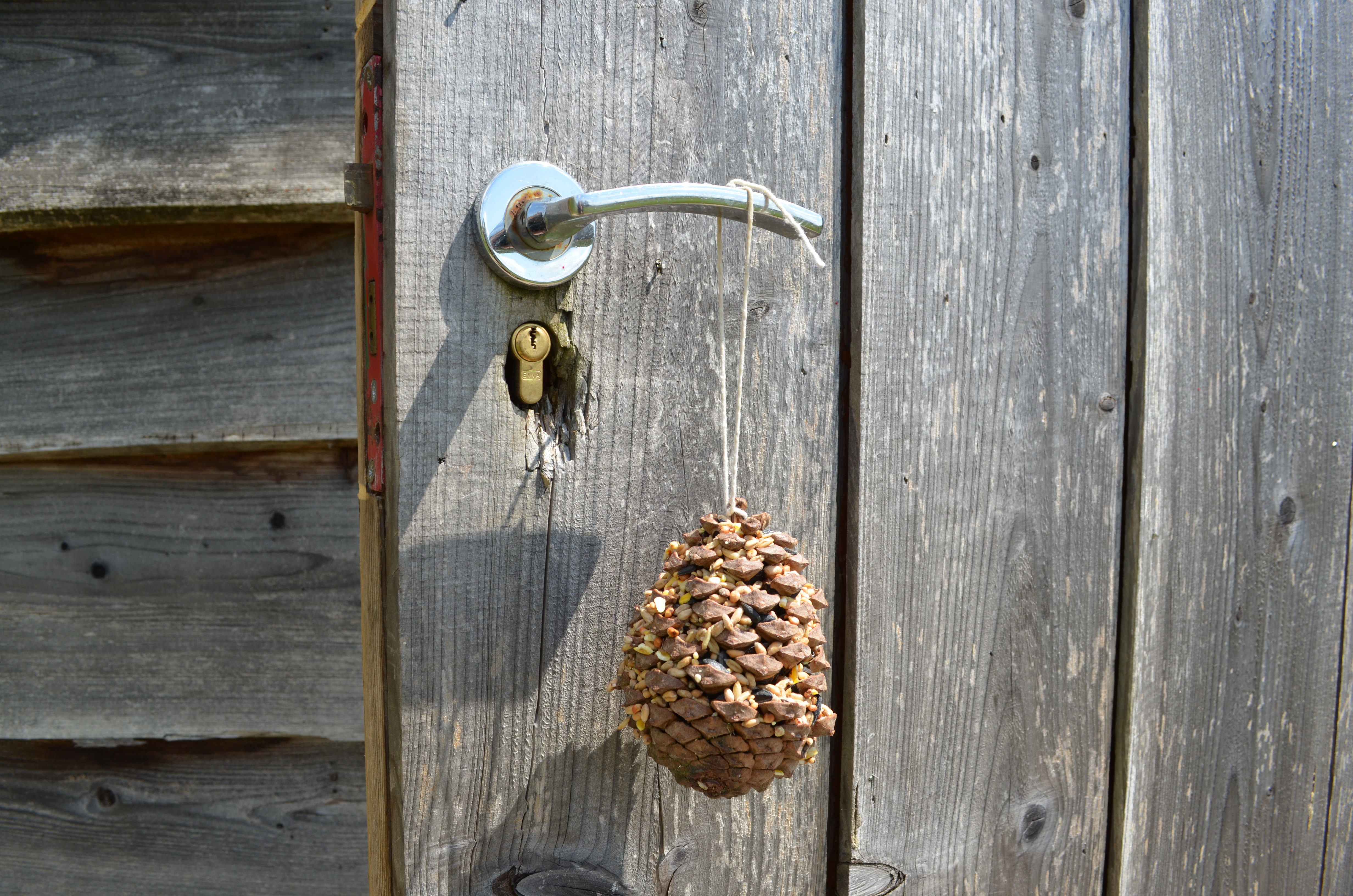 Download step-by-step instructions here:
More nature activities for kids
Subscribe to our YouTube channel for more fun activities for kids and check out the other nature activities being added over the summer holidays, from making seed bombs for your garden to going wildflower spotting on your Forest walks.