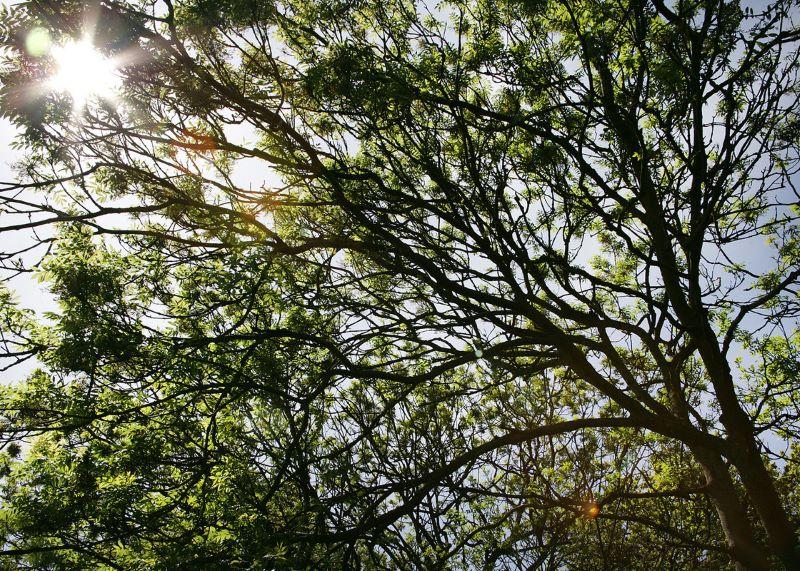 The achievements and legacy of our Green Recovery project
In December 2020 we were awarded a £1.7m Green Recovery Challenge Fund (GRCF) grant, funded by Defra and administered by the Heritage Fund. The project brought together our significant habitat creation and restoration work, commitment to developing talent within the sector, and mission to educate, inspire and connect people from all backgrounds with nature. Completed in June this year, it enabled us to make significant progress today, whilst establishing long-term foundations to grow the Forest further tomorrow.
A transformative project for the environment
In total over 115,000 trees and shrubs were planted during the 2021/22 winter season. Thanks to our forestry team and volunteers, 50,260 trees were planted at Bearley and 40,000 at Binton, creating two new native broadleaved woodlands. Coppicing and underplanting works were also undertaken at Hawkes wood in Bearley, to restore and enhance the existing wood.
Across the Forest we planted 25,000 shrubs and trees, creating new hedgerows, and enriching existing hedgerows by gap planting, resulting in the creation and enhancement of approximately 5km of hedgerows for the benefit of wildlife and the landscape. The vast majority of these were planted by our volunteers. 
 
At the core of the project was the ambition to establish a 32ha social enterprise tree nursery, which was achieved. Most significantly a 13,100m3 reservoir was constructed with an integrated and bespoke irrigation system, and over 2,500,000 tree seeds have been drilled and are now growing within the tree seed beds. The nursery also created employment opportunities, with the recruitment of a Tree Nursery Manager and an Assistant Tree Nursery Manager.
Growing 2.5 million trees annually, the tree nursery will enable the Heart of England Forest to grow a native stock of trees and shrubs for our own ambitious Forest. It will also create a sustainable income stream for the charity in the mid to long term by selling stock to other tree planting schemes. 
 
Delivering for wildlife
The project also delivered for biodiversity and habitat enhancement, with grassland enhanced for our native pollinators, including 18ha of land seeded with 20 species of wildflowers and grasses, and Nature Recovery Networks created to improve connectivity.  
Management of these grassland areas, covering 87ha, will include traditional hay cuts after mid-July as well as grazing with sheep and cattle from both the Forest farm and by working in partnership with local farmers and graziers. The 9,673 m of stock-proof fencing and 29 field gates installed to enable conservation grazing to take place across the Forest will enable more sympathetic land management for years to come, helping to improve the land for wildlife and contributing to the local economy.
Long term monitoring of these habitats is vital, and we will continue to undertake wildlife surveys on our land, with trained staff and volunteers, building on the baseline surveys conducted as part of the project and utilising the specialist training volunteers received as part of the project.
 
Investing in people
The project had an ultimate commitment to developing talent and we are delighted that it exceeded these aims. 26 new permanent green jobs have been created, a Supported Internship Programme for adults with Special Educational Needs and Disabilities (SEND) set up, 12 existing jobs safeguarded, and a multitude of training opportunities provided to ensure the skills and expertise to manage the Forest for years to come. 
Of the 12 new green job roles created, the four forestry interns gained permanent positions within the Heart of England Forest forestry team, the biodiversity and learning and skills interns were successful in obtaining promotions and moving to our Growing Future Forest Guardians project, and the Tree Nursery Manager and Assistant Tree Nursery Manager roles are now permanent positions to ensure the sustainability of the tree nursery long after the project funding has ceased.
 
The Supported Internship Programme, created as part of the project, has been a huge success. One supported intern moved into a positive outcome before the end of the project (permanent employment elsewhere), and the remaining five completed their year-long placements successfully. Happily, 100% of the supported interns who applied for roles within the Heart of England Forest have been successful in gaining permanent employment with the charity, achieving our aim of ensuring a sustainable pipeline into employment for a demographic group which traditionally only has 5% entering full time employment. 
The charity's forestry team has also almost doubled in size, committed to enhancing the natural heritage of the local area. This would not have been possible without the GRCF funding.
The additional staff resource provided by the Learning and Skills Intern (GRCF) enabled us to increase our capacity to deliver education sessions by 25%, meaning that in 2021/22 we worked with more schools than ever before. These included schools with high percentages of pupils in receipt of Pupil Premium funding, and schools catering for children and young people with SEND. As a result, we have since employed two new learning and skills staff members, funded by the charity's core funds.
Volunteering and community outreach 
The grant enabled significant expansion of our volunteering programme with the recruitment and training of Volunteer Leaders to help increase our capacity, and new initiatives including volunteer taster sessions, where potential volunteers can meet the team and experience a mix of typical activities, which encouraged people to try volunteering.  
A range of biodiversity training videos are now an easily accessible resource to upskill volunteers so they can undertake regular surveying, and the project enabled the opportunity to broaden volunteer activities to include hedgerow planting for the first time, which our volunteers found rewarding. 
Additional resource to research and reach out to a wider range of community groups resulted in us welcoming more than 100 new volunteers and three new community groups: Ahmadiyya Muslim Elders Association, The Hindu Council of Birmingham, and the Stratford upon Avon Climate Action Group. 
 
Improving the experience for our Forest visitors 
The development of an interactive map on our website, providing seasonal interpretation boards in all Forest car parks, and the launch of three audio trails, has helped visitors to both plan their visit to the Forest and to make the most of time spent in the woodlands. The aim is to make the Forest more accessible for everyone, including those who may not be as confident about visiting green spaces, so they can benefit both physically and mentally from connecting with nature.
 
Leaving a lasting legacy
Not only has this project enabled us to achieve great things now, but it has also laid the foundations for us to continue to grow the Forest in the future.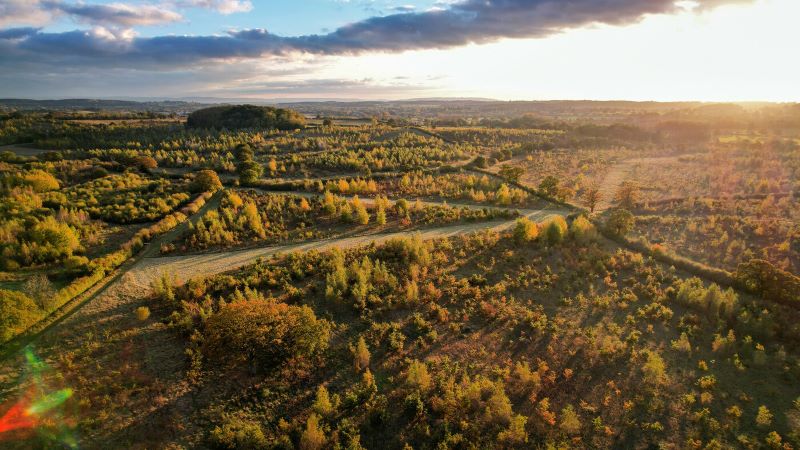 Government policy advocates bigger, better, more, and joined spaces, to build ecological resilience, which is exactly what we are doing in the Forest. The GRCF grant has enabled us to make a step-change in this work, and through tree planting, hedgerow restoration and planting, and grassland enhancement, we have created more Nature Recovery Networks for wildlife allowing species to move between suitable habitats.
The tree nursery will contribute nationally by helping to counter the lack of native grown tree stock within the UK and help meet the government's tree planting targets. 
As the largest new native broadleaf forest in the country, set up for long term social forestry as opposed to plantation forestry, the carbon sequestered by the Heart of England Forest, with its mosaic of habitats, is hugely significant, both for the region and the country. 
The forestry team has nearly doubled in size and training opportunities will continue to be offered as part of the charity's strategy, allowing for the inspiration and skills development of future foresters, ensuring the Forest is looked after for years to come.