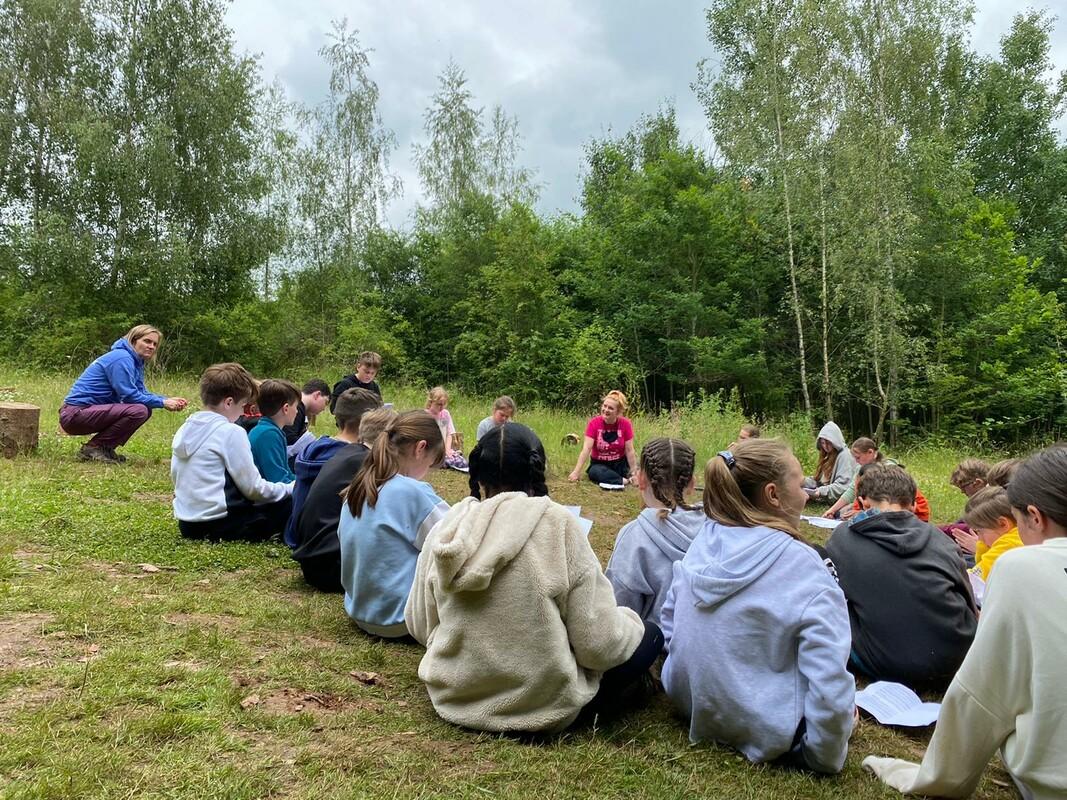 Bespoke learning programmes in the Forest
Thanks to a grant from the Government's 'Green Recovery Challenge Fund', we are enhancing learning and volunteering opportunities in the Forest with our "Growing Future Forest Guardians" project. Based at Gorcott Hill, our 62-acre site near Redditch, this project is enabling us to continue to raise curriculum attainment and personal learning aims through bespoke learning programmes. 
 
Since the start of the new academic year, we have welcomed new local schools from the Redditch area to Gorcott Hill. Our new partners Arrow Valley Primary School and The Kingfisher School are already seeing the value of learning outside the classroom.
The importance of having access to learning outdoors

Outdoor learning can benefit physical and mental health, but also ensure that students learn how to care for our natural world for generations to come. 
 
Students from urban or more disadvantaged areas, however, do not always get the same opportunity to experience lush green hills, wildflower meadows, and ancient woodlands as their peers in more affluent areas, because of the barriers they often face. 
 
By extending the Forest to reach the borders of larger towns and cities such as Redditch and Birmingham, we can open more pathways for students to experience the wonder of the great outdoors.  
 
Children in urban areas have less exposure to nature and wild spaces. This may lead to a disconnect with the natural world and a lack of interest and involvement in nature and green spaces in general.  
 
There are many benefits of learning in the Forest which may be missed if pupils are only learning in a mainstream school environment:
Fresh air and exercise – pupils in disadvantaged areas may not have access to gardens or local green spaces to visit and explore
Intellectual – developing awareness of their surroundings can enhance their imagination
Emotional – learning in the forest allows for creating emotional connections with places and improving connectiveness to nature and mental wellbeing 
Improving grades – a significant number of children and young people struggle to learn in a traditional school setting. The outdoors allows for a different kind of learning in a more relaxed and less pressured environment
Opportunities – children from urban areas are less likely to experience activities such as bushcraft, along with opportunities to see animals and plants in a natural setting
Confidence – outdoor learning gives children the space, freedom, and time to learn
Improving physical fine and gross motor skills - by participating in a range of activities
Social skills and communication - language development and learning to collaborate with others in team tasks. 
"My wish is that every child knows it is their right to experience the wonders of nature, rather than it being a special treat."
Alice-Mary, Assistant Forest Ranger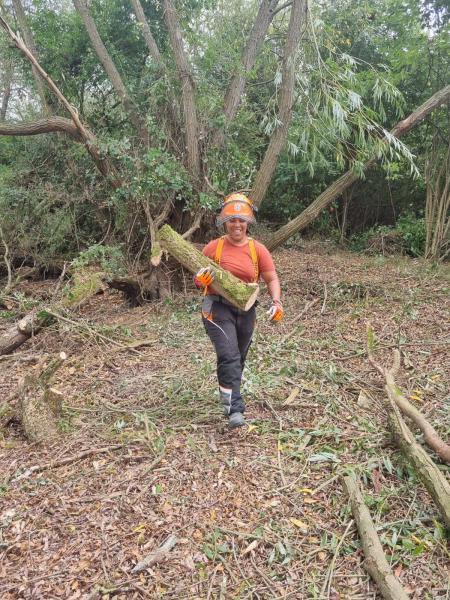 The Heart of England Forest schools programme
Our progressive schools programme works to raise curriculum attainment and personal learning aims through bespoke learning programmes. There is much evidence about how learning outside the classroom can significantly raise curriculum outcomes along with improving the pupils' personal, social, and emotional development.  
 
We work closely with school partners to plan tailored sessions that meet their development objectives. We also seek to work with schools in the long-term, with them visiting the Forest over a period time, as evidence shows the positive impact of this on nature connectedness. 
Accordingly, we encourage regular visits over a six-week period or on a termly or half-termly basis. We work hard to establish close working relationships with school staff to create sessions that focus on school topics and wider learning aims, such as building resilience and confidence. All sessions have a curriculum focus to make sure the classroom learning link remains present. We like to term it "School, but in the Forest"
 
Gorcott Hill is our new flagship site for engaging and educating young people in our work, aiming to develop a lifelong and meaningful connection with nature. Our tailored approach understands and appreciates that not every child is the same and not every child will reach their full potential in a classroom. 
As Albert Einstein so wisely stated: "Everybody is a genius. But if you judge a fish by its ability to climb a tree, it will live its whole life believing that it is stupid." 
 
Case study: Kingfisher Secondary School
Staff from Kingfisher Secondary School are already seeing the benefits of outdoor learning: 
 
"We have found that coming to the Forest has been a fantastic opportunity to get the students into the outdoors. This has been invaluable with helping to promote teamwork and develop team building skills.  
 
Our children have managed to access the learning we have been working on in the classroom in the Forest by bringing education outside and getting stuck in with nature. The staff at the Heart of England Forest are experienced and understand the needs of our children, which is key in ensuring our students make the most out of their time there and enjoy it. The communication from the staff is fantastic, which means we are always able to prepare the children on what we will be doing on the day." - Year 9 teacher. 
 
Goals and learning outcomes set by the National Curriculum delivered in a standardised school environment can leave some students struggling to engage and thereby fall short of reaching their full potential. This may damage an individual's confidence and leave them with a demotivated attitude towards further learning. 
  
Year 9 student, Adam, explains his favourite lesson so far: "Learning about WW2 was good as it was in the Forest. The views are beautiful in the Forest and you feel safe. The staff are nice people and we got to make fires and cook bacon." 
 
Education and the environment
When working in partnership with schools we work hard to make sure that the sessions are in line with what the class teacher would like to achieve in terms of curriculum-based knowledge, and that personal learning outcomes are met. Pupils who may never have had the opportunity to explore this new learning environment can gain an understanding of how nature works. This valuable knowledge connects them to the natural world, so that in the future they may understand more of our impact on the planet.
In addition, besides improved academic achievement, we have found that our sessions help build pupils' confidence and resilience.  
 
We offer frequent, continuous, and progressive visits to the Forest, co-designed with schools to deliver school priorities and national curriculum objectives. If your school is seeking additional ways to improve student engagement, wellbeing, or grades, you can find out more about how we partner with schools here.