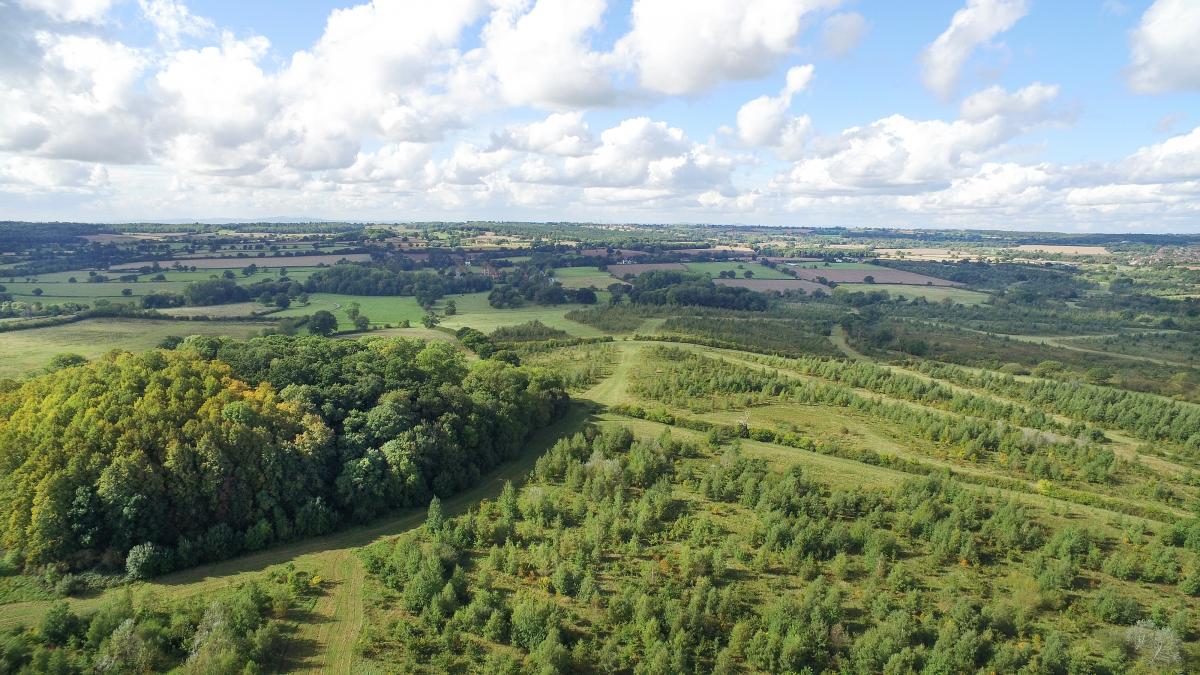 Economic green recovery in the Heart of England
It was announced last week that the Heart of England Forest had secured a £1.7 million Defra Green Recovery Challenge Fund grant. This will fund a ground-breaking project which will have wide reaching benefits for the region. Beth Brook, our Chief Executive, looks at the economic benefits the project will bring to the local area.
Providing work-based training for young people
The charity are delighted to be playing a key role in region's economic recovery. This project will have a huge impact through creation 12 green jobs and training opportunities for 58 people, plus safeguarding a further 12 jobs.
Nine of the new roles are targeted at young people, providing high quality training for future career development in the sector. This meets a local need – nationally unemployed economically active people aged 16 – 64 make up 4.5% of the population, but this rises to 13.4% for 16 – 24 year olds (ONS), a group which had particularly suffered during the pandemic.
We are proud to be a Living Wage Employer so these roles will all be paid a wage based on the real cost of living.
Opportunities for adults and young people with Special Educational Needs and Disabilities (SEND)
Included in the 58 training opportunities are 13 dedicated opportunities for young people with Special Educational Needs and Disabilities (SEND).
With the shocking statistic that only 7% of people with SEND gain full time employment, the funding also provides a pipeline to create further local jobs for adults with SEND as part of the project's sustainability.
We already work with ThinkForward and MoveForward, a charity working to equip young people with the skills and experience they need to move into work after they finish school. 86% of ThinkForward's 2019 graduates are in education, employment or training, and 41% of these have Special Educational Needs.
This year we have been supporting M, when his work experience placement fell through due to the pandemic. M is currently working with us for three days a week, undertaking practical tasks such as tree planting and maintenance of our formal Garden of Heroes and Villains, as well as supporting our learning and skills team to prepare and deliver education work with our schools.
Over the coming year we are formalising this partnership with Think Forward, providing supported internship placements for up to six young people to work with us across the charity to gain experience to enable them to move into real and meaningful employment outcomes.
Providing economic benefits for the local area
As well as creating employment, the project will support local contractors, too, and provide opportunities for partnership working across the region.
We are delighted to have this chance to not only spearhead a green recovery for Warwickshire and Worcestershire, but to build on our commitment to developing talent within the sector whilst delivering lasting and positive change for people locally.