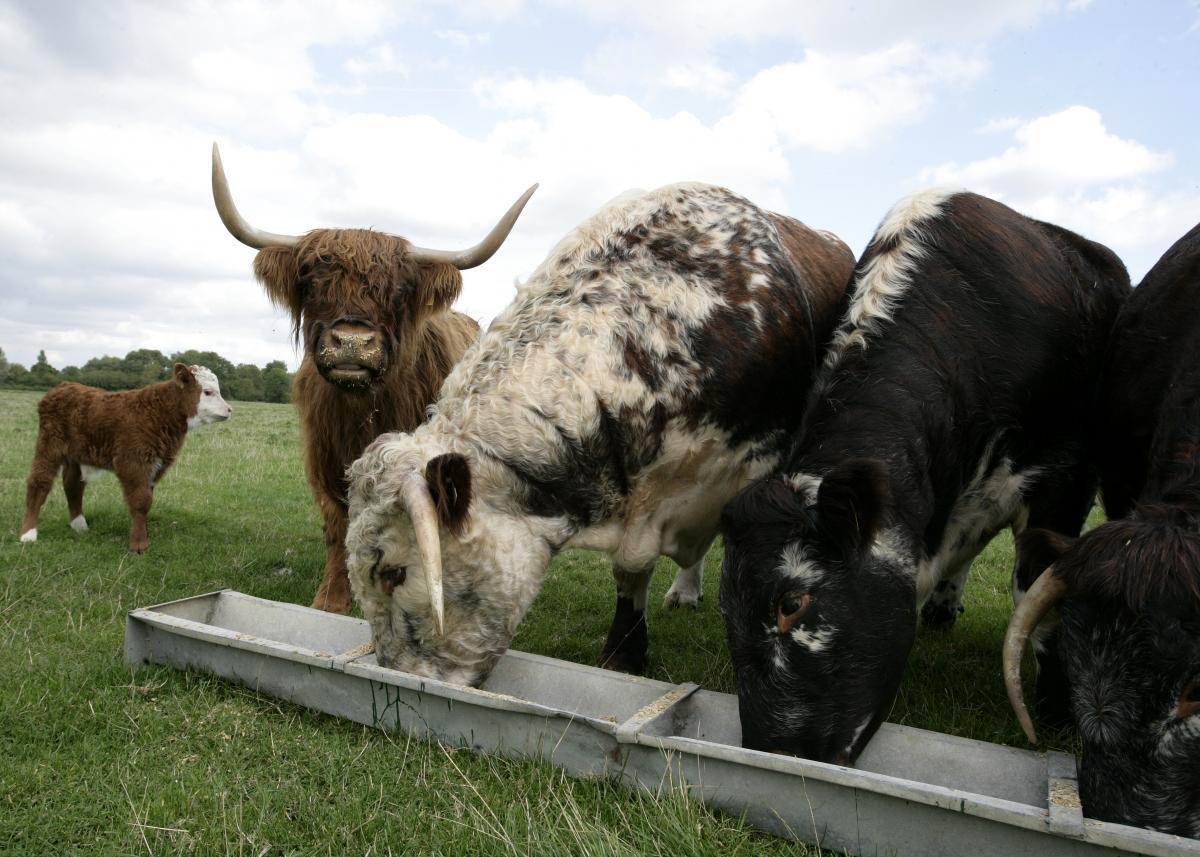 While the Heart of England Forest woodlands are managed to provide the best possible habitats for wildlife, this commitment to environmentally-friendly administration also extends to the Forest farm at Dorsington, where the livestock are nurtured in the most natural way possible.
Setting standards
Among the lucky livestock living on the farm are almost 200 cattle and just under 100 sheep – all benefitting from our ongoing commitment to organic farming. Not only are the standards we set ourselves incredibly high, but we are also an accredited organic farm, undergoing an annual inspection (and even occasional 'spot checks!) from Organic Farmers and Growers (OF&G), a long-established, government-approved organisation that certifies organic farms.
Using a defined set of criteria, OF&G's organic certification scheme is designed to meet the requirements of European and UK law which sets the core standards that organic producers must adhere to. The scheme ensures the 1200 or so accredited UK organic farmers, who farm more than half of the country's organic land and include the Heart of England Forest's farm, pass stringent examination.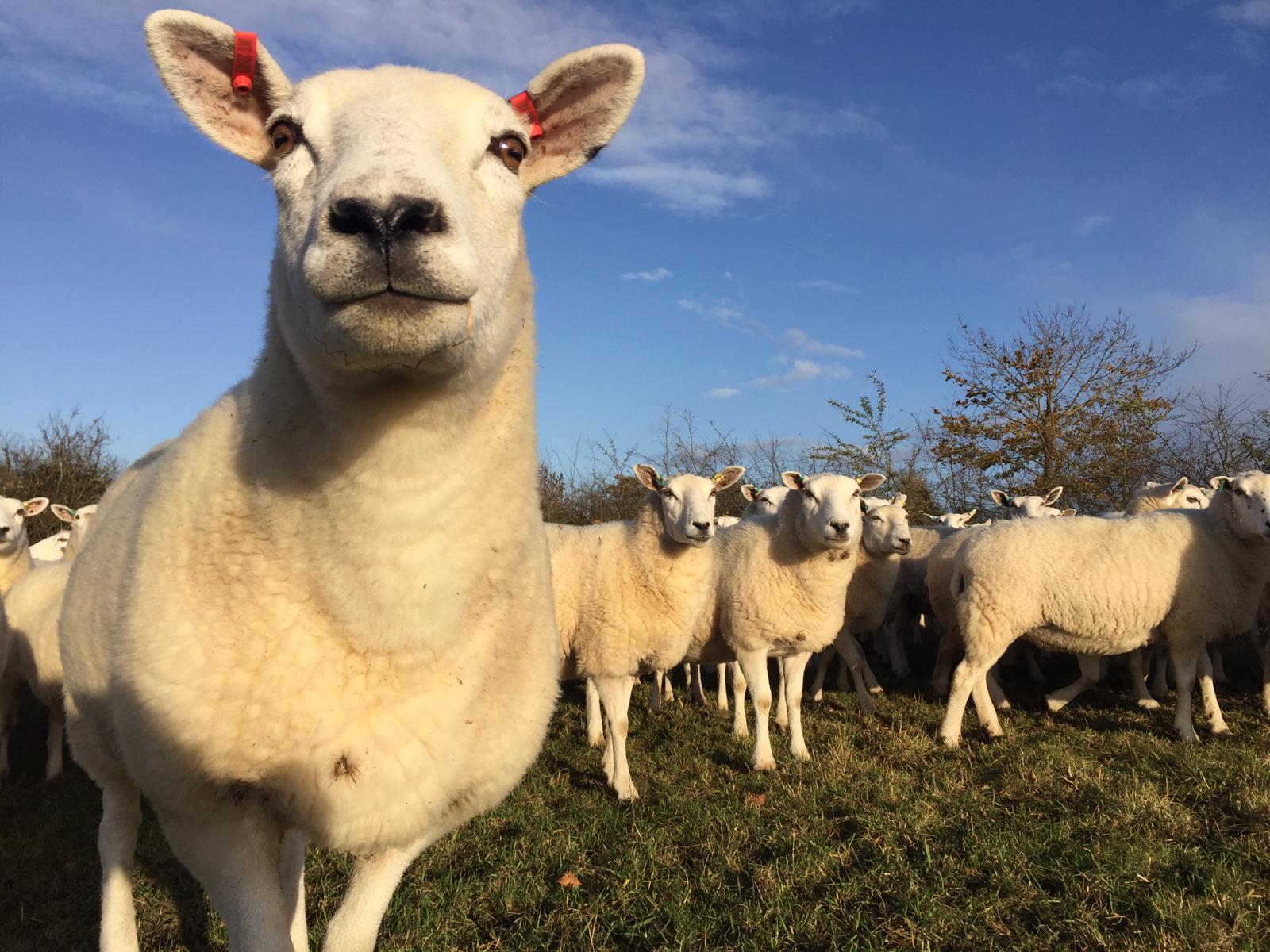 An organic farm
Organic farming shuns the use of pesticides which can pollute water, the environment and find their way into the human food chain. 
A report from the Soil Association and PAN UK highlights the growing evidence that pesticides can become more harmful when combined – a phenomenon known as 'the cocktail effect'. The report found around a quarter of all food, and over a third of fruit and vegetables, consumed in the UK contain pesticide cocktails, with mixtures of ten different chemicals found in UK soil and water with the potential to affect wildlife*. 
Many pesticides do not stop at killing a designated pest, but can poison other wildlife, the environment and disrupt ecosystems. Even simple, home-based gardening practices, such as the use of slug pellets that can kill hedgehogs, are eschewed in organic farming.
To ensure the Heart of England Forest's livestock farm is fully organic, the use of all chemical pesticides and herbicides is avoided completely. Beef cattle and sheep are fed solely on organic food, which includes the lush organically-grown grass, hay or silage from the Forest and even the occasional baby lambs that are rejected by their mothers are weaned using organic milk powder!
On the rare occasions that medicines are required, only approved treatments are employed.
The meat produced on the farm proudly carries the organic seal of approval and is sold to supermarkets such as Marks and Spencer and Waitrose.
"Our animal welfare always comes first, and this applies not only to the livestock on the farm but also to the wildlife across the Forest."
Beth Brook, Chief Executive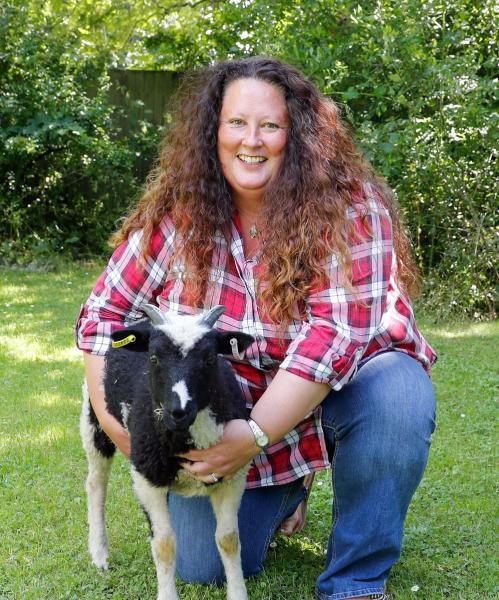 A knock-on effect
Farming organically means encouraging the predators that naturally prey on insect crop pests, developing healthier soils, habitats and more wildlife-supporting plant species.
Organic farming also offers the best practical model for addressing climate-friendly food production. Being less dependent on oil-based fertilisers and pesticides, it develops land resilience in the face of climatic extremes (such as the wet winters and drier periods in the spring and summers which we have seen over recent years) and stores higher levels of carbon in the soil.
If organic farming was common practice in the UK, the Soil Association estimates that at least 23% of agriculture's current greenhouse emissions could be offset.
Beth Brook sums up the Heart of England Forest's devotion to organic farming saying, "it really sits with the charity's long-term objectives to have a massive and positive impact on the local and national environment."
Looking after our livestock 
We will shortly be looking for volunteers to check on our livestock. This will involve walking past a field of livestock on your daily walk and undertaking an observation at a distance to make sure that all the animals are accounted for, all look fit and well, and phoning in any cause for concern. There will be a rota covering weekends and weekdays, across the Forest, and full training will be given.
If you are interested, please visit our volunteering web page and sign up for volunteering news to be kept up to date.