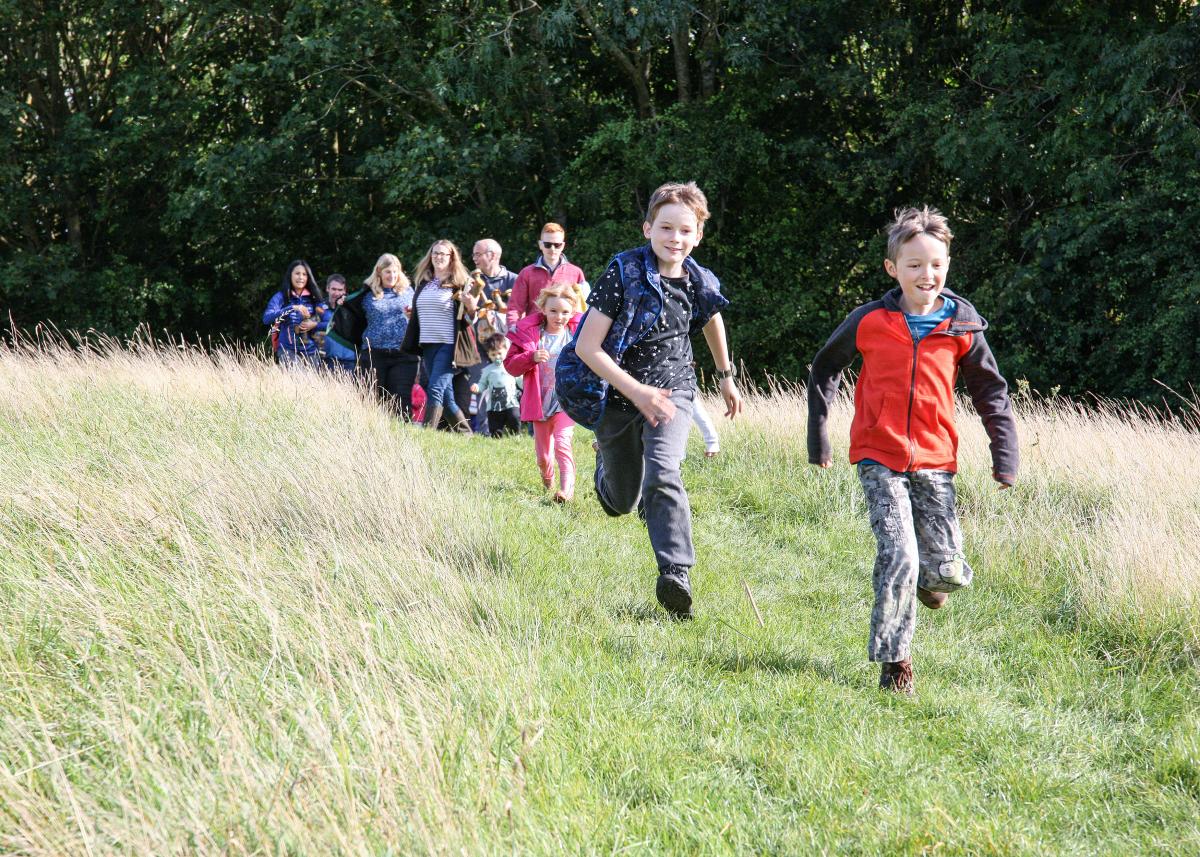 Learning in the Forest: Then and now
In 2003, the Heart of England Forest was created as a charity, and much has changed since then, both in the Forest and in the world around us. Elaine Skates, our Head of Learning and Skills, joined the charity in 2018 to develop and lead our learning and skills work.
How it all started
Empowering and encouraging young people has always been important to the charity, and therefore working with local families and schools prior to 2018 only drove the recognition and demand for a Head of Learning and Skills.

Through programmes such as annual school tree planting days we connected with the Head of Mappleborough Green C of E Primary School and the Chief Executive of Arden Forest C of E Multi Academy Trust, whose schools Temple Grafton C of E Primary, St Nicolas C of E Primary, and Coughton C of E Primary all later became partner schools. These relationships became instrumental in establishing our Forest Learning Programmes later on.

Alcester Studio was our first nursery school, and they used an area of the Forest named Wildwood, dedicated especially to school and nursery students. For a number of years this self-led Forest School session helped connect children with nature.

Wildwood also became a safe haven for working with families who were victims of domestic violence. 
The development of Learning in the Forest
In 2018, Elaine, our Head of Learning and Skills, joined the charity to develop and lead our learning and skills work. Elaine shares some insights about the growth in this area of the charity since she joined.
Working with schools
Then
"In September 2018, we launched an innovative model of learning outside the classroom delivery, focusing on progressive learning programmes across the curriculum which placed long term partnerships with schools at its heart. During the 2018/2019 academic year we piloted the programme with a handful of partner schools, who all visited the Forest every half term to trial the programme."

Now
"We now have 14 partner schools benefitting from learning outside the classroom, with the latest joining us from Redditch at Gorcott Hill, our new flagship site for young people. The Forest provided a lifeline for our partner schools during the COVID-19 pandemic, with visits to the Forest for children of key workers and vulnerable children, and via our COVID recovery programmes for all children that launched in autumn 2020."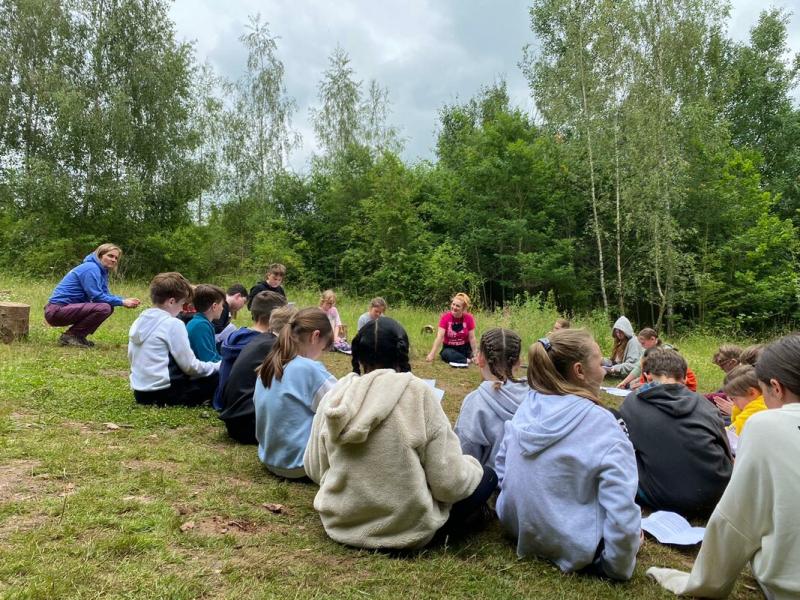 Internships & apprenticeships
Then
"In 2018 James, now a Senior Forest Ranger, was finishing his paid internship as one of our initial forestry interns. In 2019, we were one of the first organisations in the country to welcome a new Forestry Apprentice, and Phoebe has continued her career with the Heart of England Forest and is now a Forest Ranger. We have since welcomed six more forestry apprentices, giving invaluable training, and helping to plug the skills shortage gap in the forestry sector."

Now
"Our commitment to internships continues. In 2021 the programme expanded with nine new one-year paid internships across the charity, from environmental communications, to biodiversity, conservation grazing and community partnerships, thanks to funding from the Green Recovery Challenge Fund (GRCF). Further demonstrating our commitment to skills development within what has traditionally been a sector with a lack of diversity, last year we launched our first Supported Internship programme, working with six young people with Special Educational Needs and Disabilities (SEND) to help them overcome their barriers to employment."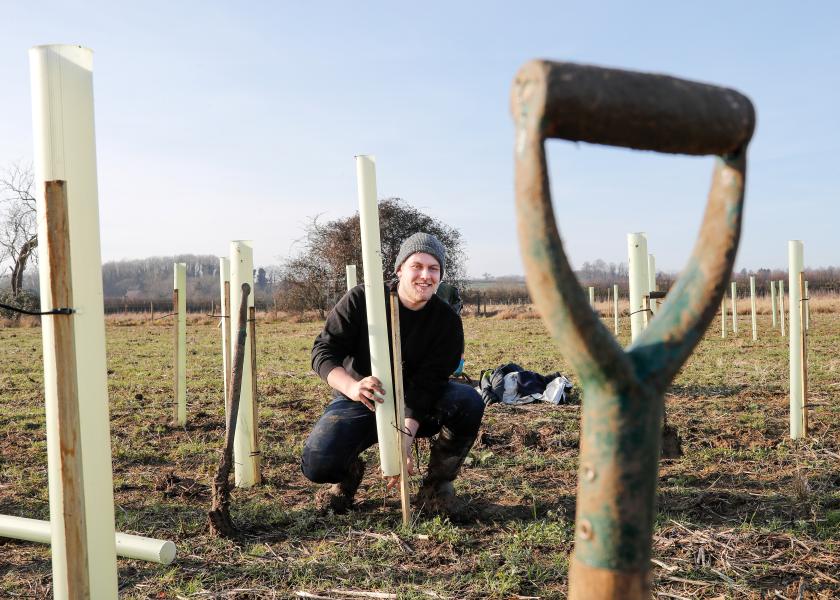 Families and young people
Then
"Our provision for families and young people has grown steadily over the past five years, too, with Mini Foresters launching in November 2018, Young Foresters in May 2019, and WildTribe, our holiday club, in August 2019. These play a crucial part in our mission to connect younger generations to nature, creating future Forest guardians."

Now
"With over 6,000 visitors last year taking part in regular clubs, holiday clubs, and learning and skills events, our team is committed to continue to deliver meaningful sessions that connect people with nature."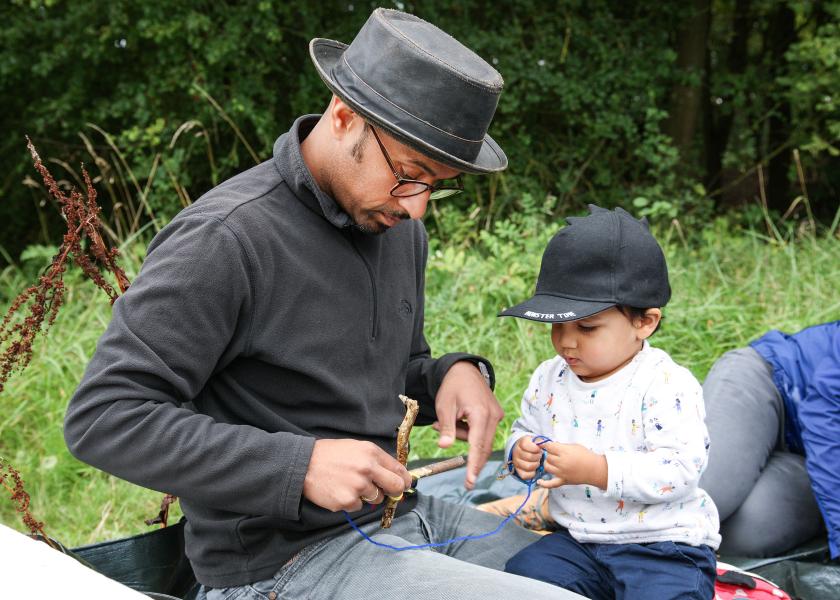 Learning and Skills Highlights 
2018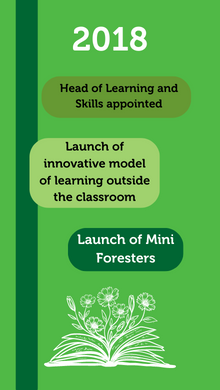 2019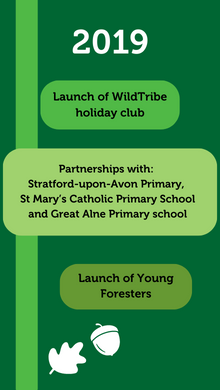 2020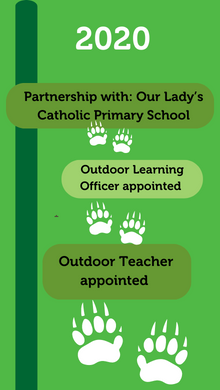 2021
2022
Creating future Forest Guardians
Today's children are tomorrow's Forest guardians. We want to continue to develop lasting relationships with families and young people, schools and our communities, inspiring them to love the Forest and want to take care of it now and long into the future.
You can discover more about our learning programmes, clubs, and school partnerships here: Learning | Heart of England Forest