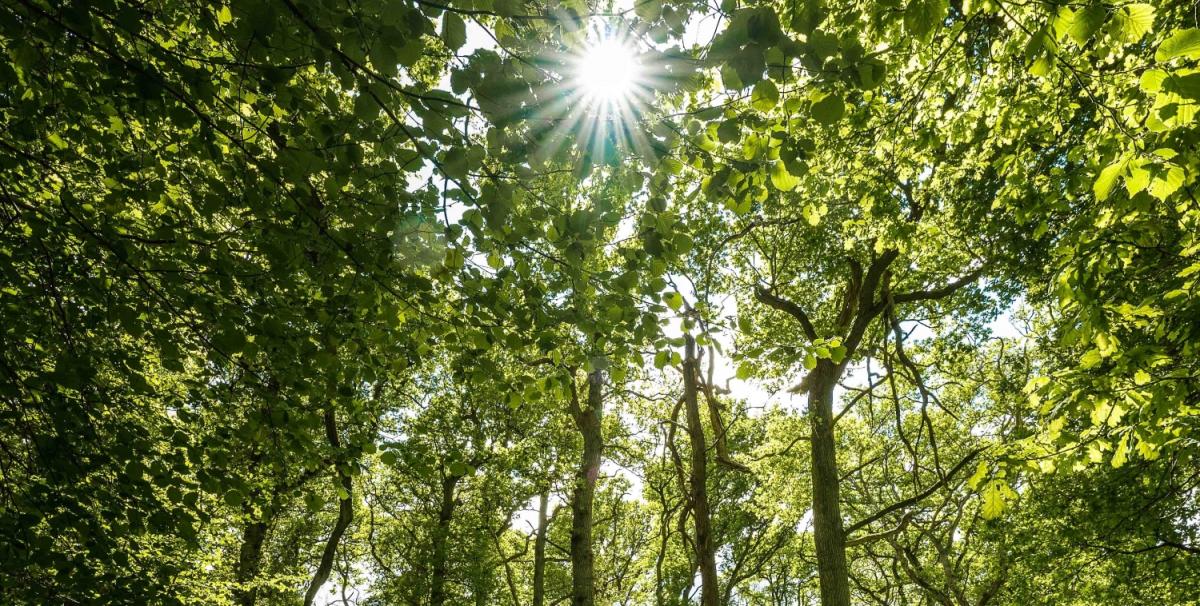 Nature and mental health; combating loneliness
The theme of Mental Health Awareness Week (9th – 15th May) this year is loneliness. Whilst many of us have felt lonely at certain times in our lives, the COVID-19 pandemic resulted in a sharp increase in the number of people feeling alone and isolated. Feeling this way long-term can have a serious impact on our mental and physical health, so finding ways to reduce loneliness is vital.
The impact of loneliness on mental health 
Millions of people every year in the UK are affected by loneliness and feelings of isolation. Not surprisingly, a study by the Mental Health Foundation UK has shown that the COVID-19 pandemic has further exacerbated feelings of loneliness*. 
Long-term loneliness can impact mental health in a number of ways. According to Mind, research suggests that long-term loneliness is associated with an increased risk of depression, anxiety, low self-esteem, sleep problems and increased stress. 
At the Heart of England Forest, we are passionate about connecting people to nature and all the benefits that brings, and we want to do our part to help reduce loneliness in our local communities. Here are five ways that the Forest is here to support you. 
 
Five ways the Forest can help fight loneliness 
Explore the Forest
Spending time in the Forest can help us connect with nature which has been shown to improve our mental health. A report from Forest Research quantified for the first time the specific benefits of the UK's woodlands, estimating that woodlands in England save £141 million costs associated with mental health illnesses, including visits to GPs, drug prescriptions, inpatient care, social services, and the number of days lost due to mental health issues. 
The best way to explore the Forest is to follow one of our walking routes, which includes an accessible trail at Morgrove Coppice that aims to make it possible for more people to spend time in the woodlands. Whilst out in the Forest, look for wildlife, listen to birdsong, and have a chat with the people you meet. Why not maximise the benefits by practising forest bathing during your woodland walk?
Volunteer
Volunteering in the Forest is a fantastic way to improve social interaction. By participating in volunteering activities, you will meet a network of like-minded individuals enthusiastic about the environment and united by a love of nature. It is also a great way to make friends if you have just moved to the area. 
Our dedicated and knowledgeable team holds regular volunteering sessions each week, and our volunteers play an integral part in helping the charity meet its strategic objectives and achieve its ambitious goals. So, not only will you reap the social benefits of volunteering, but you will also be making a positive impact on the environment by helping to grow the UK's largest new native broadleaf forest. If getting hands on is not for you, then you can also support us from home through micro-volunteering opportunities.
Find out more and keep up to date with volunteering opportunities in the Forest by signing up to our volunteering newsletter.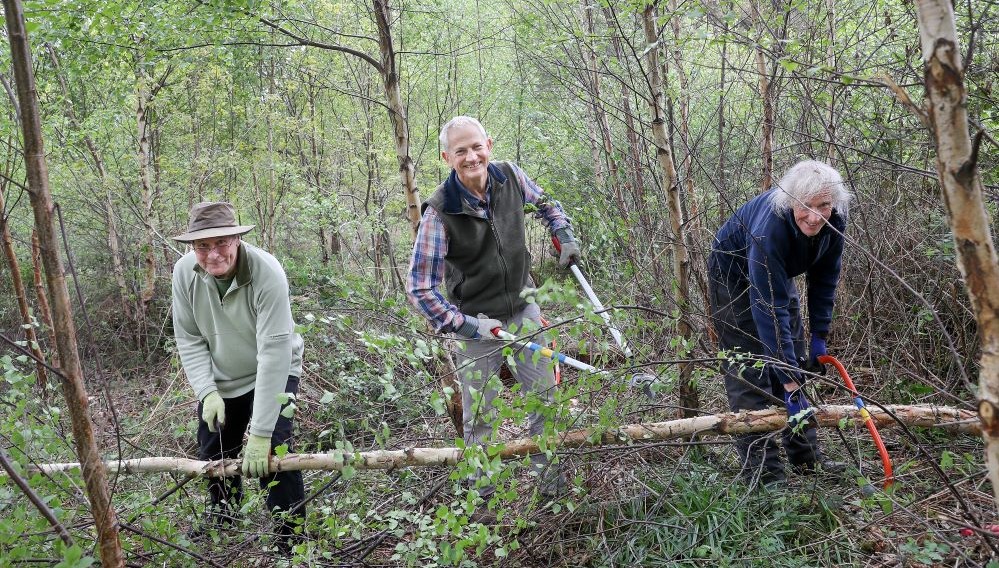 Attend an event
We put on a wide range of events which are a wonderful way to meet people, learn something new, and get some fresh air at the same time! From rambles to wildlife walks, monthly clubs to guided strolls, our events offer you the chance to get together with like-minded people, meet members of the charity team, and explore new woodlands. For information about upcoming events, visit the events section of our website.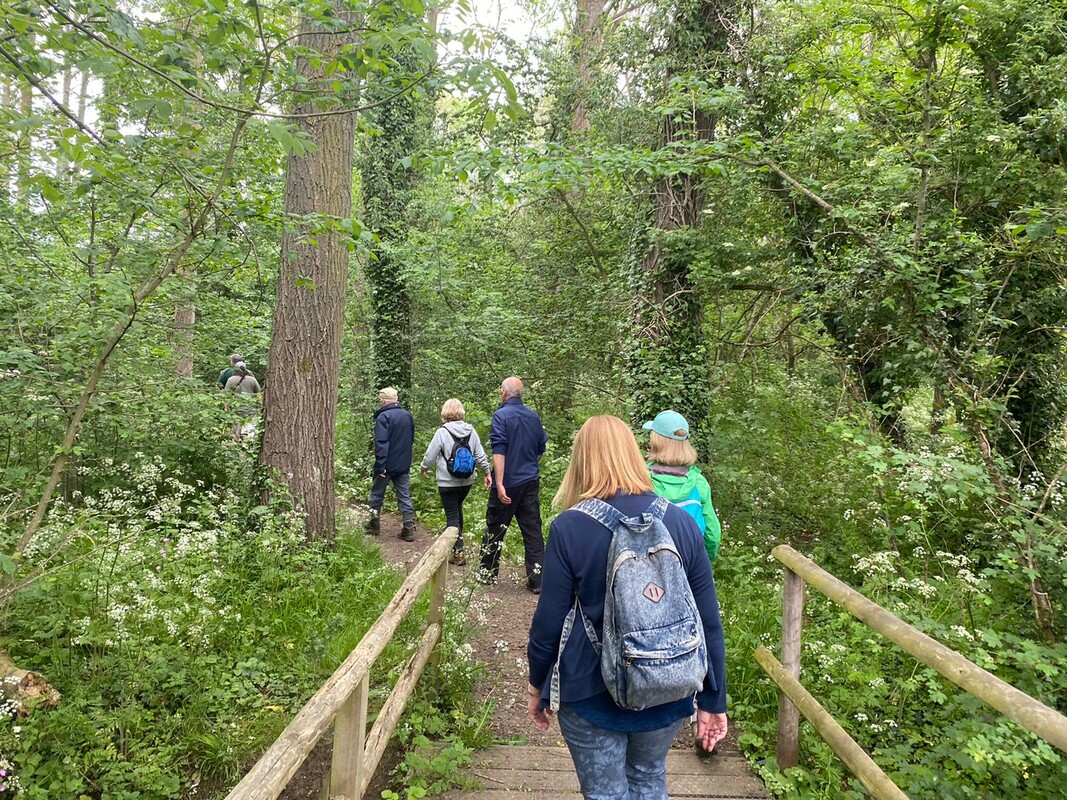 Reconnect with loved ones
We all understand how great it is to get out of the house. With warmer days ahead, why not suggest a day out in the Heart of England Forest or your local green space with family and friends? You could plan a picnic and go for a walk and spend quality time with the people you care about.
Take care of yourself
Feeling lonely does not always mean you want to be around lots of people. Maybe it is time to practice some self-care. Take a walk around one of the many areas of the Forest and use this time to slow down and reflect. This will help to make you feel grounded and to reconnect with yourself, hopefully alleviating some of the stresses of everyday life.
The focused practice of breathwork can help us reconnect with our breathing and improve the way we feel whilst out in nature. Explore the benefits of breathwork here.