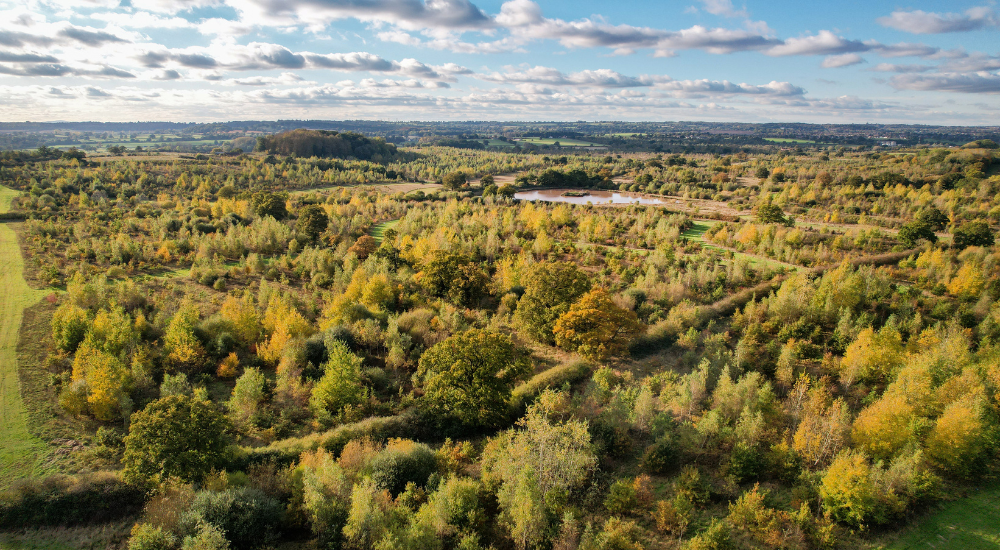 Partnering to boost woodland biodiversity with National Grid Electricity Distribution
We are delighted to announce our partnership with National Grid Electricity Distribution (NGED), a dynamic alliance set to thrive until 2028 and beyond. This long-term collaboration stems from a shared passion for conservation and reforestation, and aims to establish a meaningful environmental project that goes beyond tree planting and demonstrates a proactive commitment to conservation.
This partnership is a vital piece of NGED's strategic approach to achieving its net zero targets through synergistic collaborations with various environmental organisations. For us, this collaboration is an opportunity to craft projects that align with our values, while also fostering a culture of learning and community engagement on an impactful scale.
Creating real and lasting impact
The core deliverables within the partnership include supporting:
Woodland habitat creation via tree planting which will lead to multiple improvements to associated biodiversity

Enhancements to community amenity value such as habitat creation, enhancement and maintenance, provision of footpaths and access

Volunteering opportunities for NGED employees and community groups to engage more people with nature and its protection.
As we embark on this exciting journey, the first two years are already set to be brimming with projects. So far together we have initiated the planting of 33,250 trees without plastic guards, exploring natural ways of nurturing new woodland growth without the blight of plastic waste. NGED has supported by funding saplings, tools, and dedicating staff resources to boost our volunteer efforts throughout the planting season.
We have also benefited from the efforts of approximately 54 National Grid apprentices who visited the Forest to install a 50m and a 30m boardwalk, while also improving our accessible trail.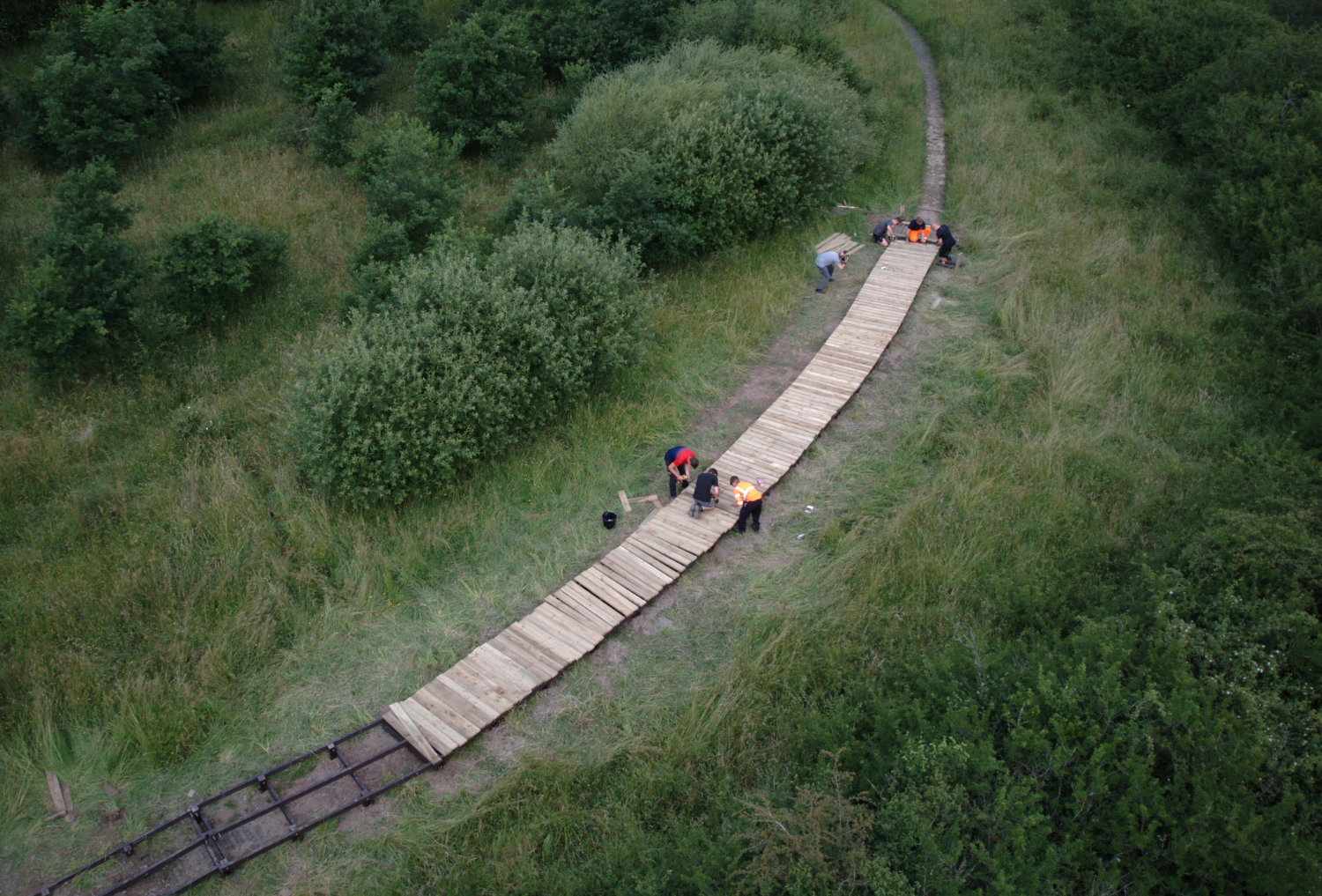 Our partnership is not just about numbers and targets. It is about nurturing the people and communities we serve, enriching lives, and fostering change that transcends mere carbon reduction goals. Together, we are writing a new narrative for our world – one that is green, vibrant, and brimming with life.