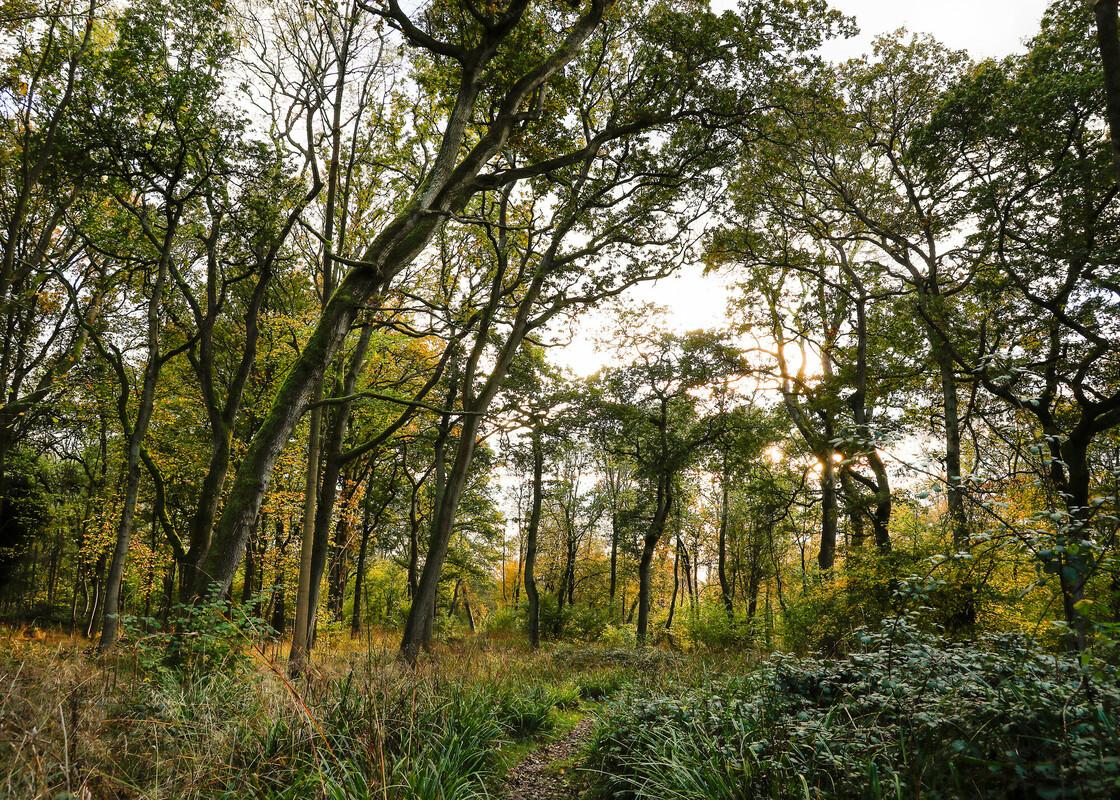 Planting a forest for the future of our planet
On the 5th June, we'll be celebrating 'Our One Earth' as part of World Environment Day 2022. This day marks the largest international day for the environment. We are proud to be both a Midlands-based charity, working with our local communities to create and conserve a magnificent 30,000 acre broadleaf forest, and a national conservation charity with a broad reach and a strong awareness of the urgent need for collective action on a global level to fight the growing climate crisis.
We believe that the work we do here in the Forest has the power to help address some of the most pressing social and environmental challenges we face as a nation and as a planet. Here are just some of the ways our work is creating a positive impact, and how that can add up to a brighter future for all of us.
The carbon conundrum 
The race to net-zero carbon emissions was one of the biggest topics on the agenda at last year's COP26 summit in Glasgow and the driving force behind many new policies and targets that have been discussed by Governments and businesses in the months since. It was highlighted at the summit that the world is not currently on track to limit global warming to 1.5 degrees. If we continue as we are, temperatures will carry on rising - leading to more catastrophic flooding, extreme weather, and the destruction of many species. This was a stark wake up call to everyone that more needs to be done to keep the goal of 1.5 degrees in reach. 

While the reduction of carbon emissions is critical to tackling climate change, carbon mitigation will also play a vital part in limiting global warming, and central to this is the planting of more trees – nature's greatest carbon capture and storage machines! In May last year, the Government announced plans to treble the rate of tree planting over the course of this parliament, with the aim of planting 7,000 hectares of woodland per year. These plans form a central pillar in the UK's efforts to reach net zero emissions by the middle of this century as a typical tree, once fully grown, can absorb around 21kg of CO2 per year. 
When done right, there is no doubt that large scale tree planting can make a significant contribution to mitigating against carbon pollution in our atmosphere, but it is not as simple a solution as some may claim. Forests are complex ecosystems. If poorly planned planting and forestry management occur it could potentially increase the volume of CO2 being released into the atmosphere*.
So our expert forestry team use their experience and knowledge to ensure every tree is planted sustainably, using factors such as land and soil quality and the existing landscape to determine which species are most likely to thrive there. In addition to being one of the most significant tree planting organisations in the UK, we're also looking at ways to mitigate against and adapt to the impacts of climate change through other areas of our work. From focusing on natural flood management to alleviate flooding in the local area to agroforestry practices that improve the soil structure and promote grassland areas that also lock up a significant amount of carbon. 
Boosting biodiversity 
During the COP26 summit, climate change and biodiversity loss were described as the 'twin threats' our planet faces and claim has it that it is not possible to solve one without addressing the other. The protection and restoration of forests and natural habitats is not only fundamentally important in the fight against climate change, but also the most effective way to reverse the alarming decline in wildlife species that we are experiencing across all corners of the globe.  
According to the latest UK Red List for birds of conservation concern published in 2021, one in four UK bird species are now endangered due to habitat loss and climate change. At 70 species long, the Red List is nearly double the length of the one in the first report in 1996, with new additions to the list including the house martin, swift, and greenfinch. Similarly, UK mammal species, with almost a quarter of our native species at risk of extinction. 
Therefore, as part of our plans to expand the Forest, we are looking at ways to redress the balance in nature by creating a mosaic of natural habitats for wildlife to thrive. Trees are central to this, but grasslands, wetlands, heathland, and even hedgerows also play an important role. By acquiring areas of land that can link to each other we are helping to reinstate crucial wildlife corridors that benefit everything from insects, small mammals to barn owls and bats that use hedgerows to navigate their way at night. 
The excellent work of our biodiversity team is already starting to show results, as we recorded 31 species of butterfly in the Forest during our most recent survey, including two high priority species – the brown hairstreak and small heath. With over 100 ponds found throughout the Forest, these are also an essential lifeline for many endangered species and one we are working hard to protect. Our testing over the past two years has shown that at least 12 ponds in the Forest are home to great crested newts, a European protected species due to its endangered status. Our BioBlitz last summer in the Middle Spernal area of the Forest also revealed over 25 species in the ponds including water spiders, diving beetles and dragonfly larvae. And a further 29 animal species were observed around the ponds on bird, bat, and dragonfly surveys. 
While the Heart of England Forest may still be relatively small compared with some of the planet's greatest and oldest ecosystems, the successes we have had to date in reintroducing at-risk species and creating habitats that can support a huge variety of life, demonstrate what is possible on a greater scale given the resources and priority necessary to create change. 
Protecting people's wellbeing
It may appear that, with all this work to protect the natural world, forestry conservation is a one-way street, but in fact, forests give back to us all in many ways beyond their role in the fight against climate change. For the hundreds of people who enjoy walking in the Heart of England Forest every week and many millions more across the world who regularly spend time in similar environments, nature provides a place of refuge from our busy modern lives, a place to relax, exercise, and spend time with family and friends. 
 
The global pandemic over the past two years has brought the benefits of time in nature into the spotlight, as we all faced increasing amounts of time indoors, but a report from Forest Research last December quantified for the first time the specific benefit of the UK's woodlands on our mental health and wellbeing.  
 
The report estimated that woodlands in England save £141million in costs associated with mental health illnesses, including visits to GPs, drug prescriptions, inpatient care, social services, and the number of days lost due to mental health issues. The figures are based on evidence of the reduced incidence of depression and anxiety resulting from regular visits to woodlands. Another study from Anglia Ruskin University early this year found that being in nature can help people to deal with negative body image by removing some of the triggers of body image anxiety. 
 
From providing access to many hundreds of miles of accessible woodland walks in the Forest, to running outdoor learning programmes for local schools, and volunteering opportunities for those who are keen to get more hands-on, all our work is designed to give people as well as nature a place to thrive.
Help us grow the Forest 
We believe that every tree we plant today or acre of land we purchase tomorrow can make a genuine difference to the future of society and our planet, and with your valued support, we will be here to make that happen for many generations to come. 
Find out more about how you can support us this World Environment Day and help us to continue to grow a forest for the future of our planet.