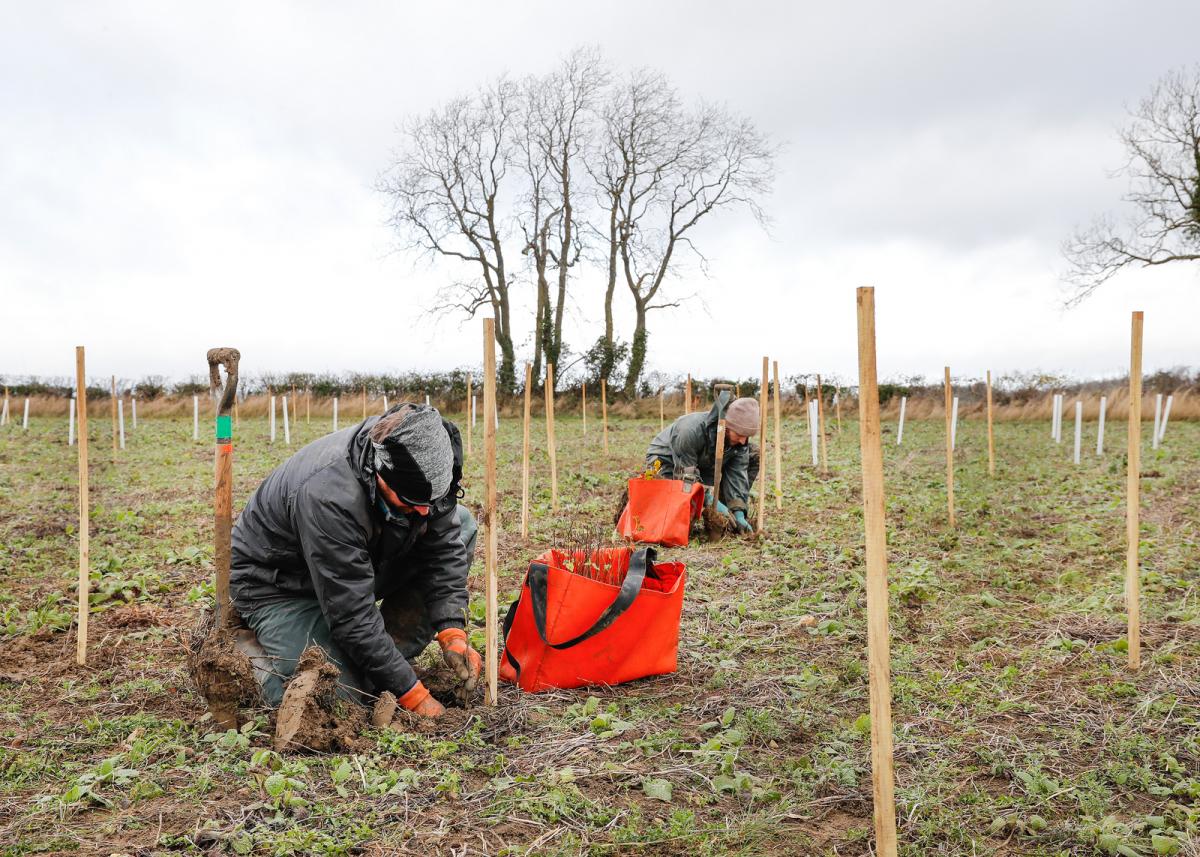 Successful winter season in the Forest
Another busy and successful winter season in the Forest has finished, during which 90,000 trees were planted, new members of the forestry team were welcomed, and essential Forest management was carried out.
Over 90,000 trees planted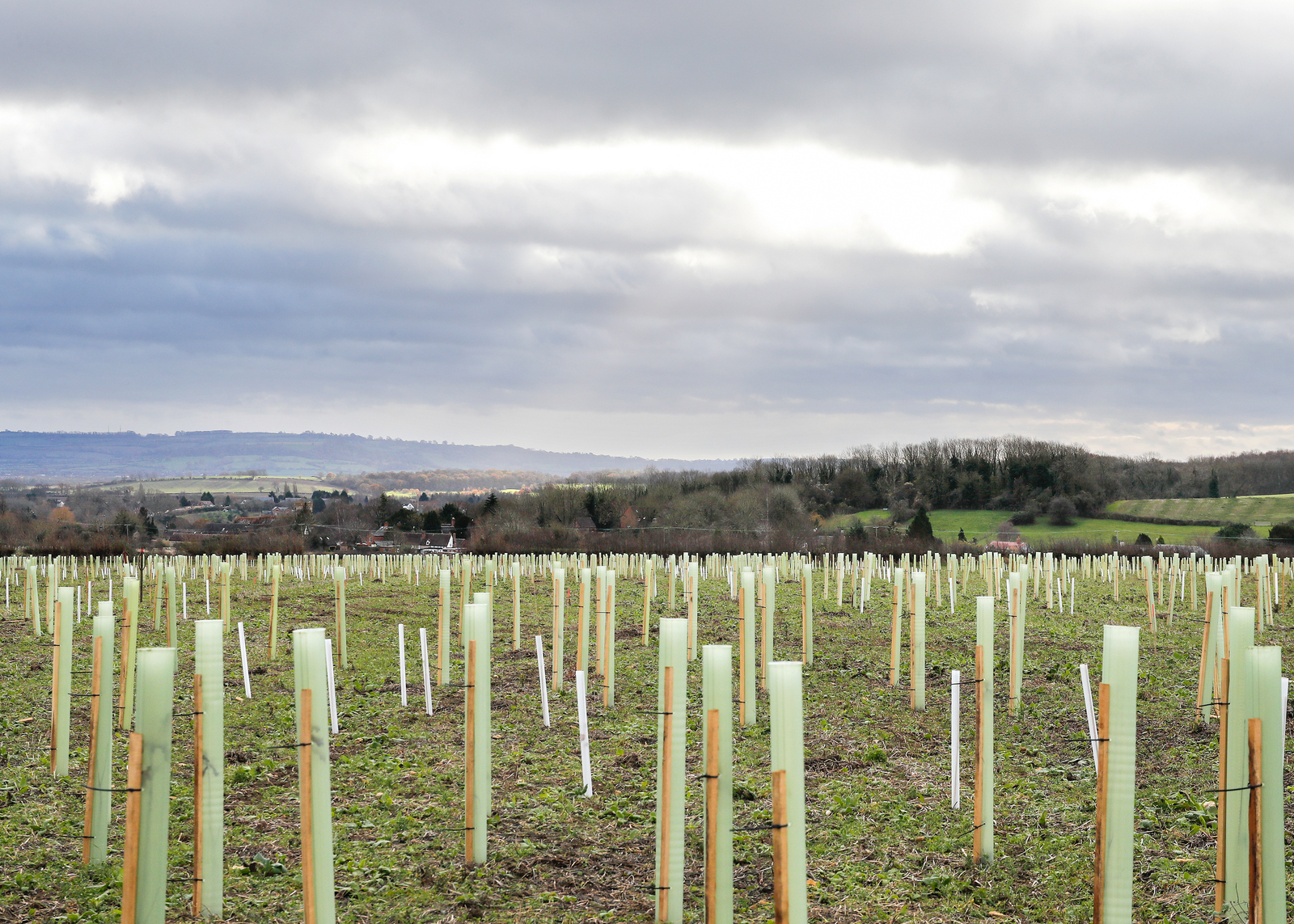 We expanded the woodland cover in the Forest by another 310 acres, bringing our total woodland creation to just over 4,450 acres as part of the 7,000 acres of Heart of England Forest, thanks this year to funding from the Green Recovery Challenge Fund (GRCF). We planted at two new areas of the Forest in Warwickshire this season; 50,260 trees were planted on our 188 acres at Bearley, and 40,000 trees on 121 acres at Binton. 
Huge thanks to our forestry team, Supported Interns, and volunteers who worked incredibly hard to meet these planting targets through some challenging weather and ground conditions, from the beginning of November to mid-March.
In addition, 5km of new hedgerows were also created at Sheriffs Lench, Newnham, and in the Spernal area of the Forest, and 'infield' trees to provide shade for livestock were planted as part of our agroforestry work. 
The 2 millionth tree planted 
An important milestone was reached during the season, with the 2 millionth tree being planted at our new site at Gorcott Hill, home to our 'Growing Future Forest Guardians' project. Read more about this milestone for the charity here.
Our forestry team grew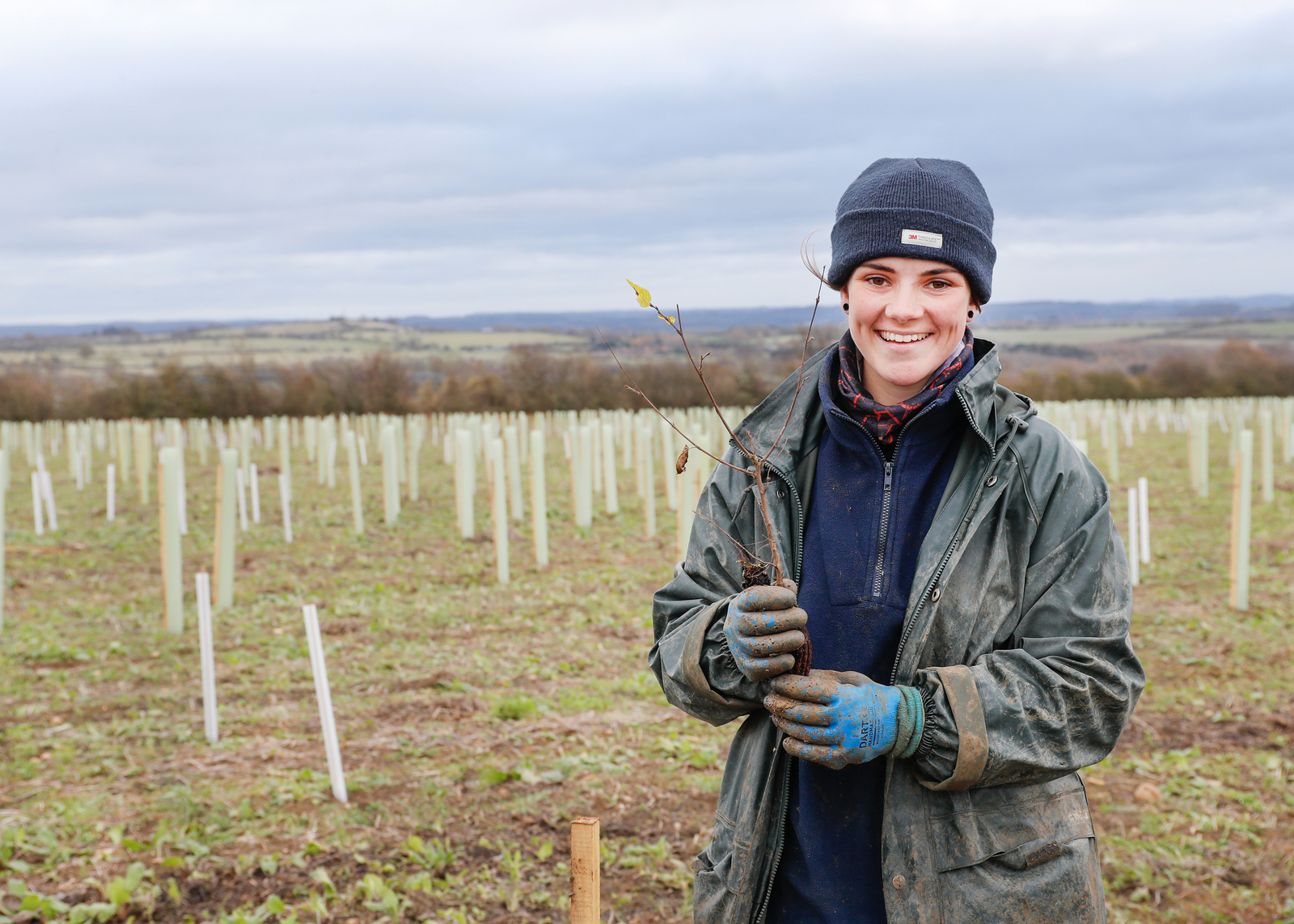 As the Forest grows, so too does our forestry team which now includes six new assistant Forest Rangers. Four of these roles were filled by our Forestry Interns, who applied for and were successful in gaining these permanent positions.
Assistant Forest Ranger Melissa said "During my internship I gained a broad spectrum of experience working on different jobs over the changing seasons. In my permanent role as an Assistant Forest Ranger, I am looking forward to consolidating the skills I learnt, as well as taking on new training opportunities that will be valuable in our forest management work. I am also excited to work with the new interns and apprentices and help teach them throughout their time here."
 
Winter Forest management carried out 
Although tree planting dominates the winter season, managing the Forest is as important as creating it, so various management work was also completed including selective thinning, coppicing, and footpath maintenance.
We have an annual programme of coppicing here in the Forest. The first coppice cut of hazel is important to establish the many stems needed for producing a viable production of coppice material to use in the Forest. It also gives age diversity within the woodlands which is important in providing habitat for a wide range of wildlife.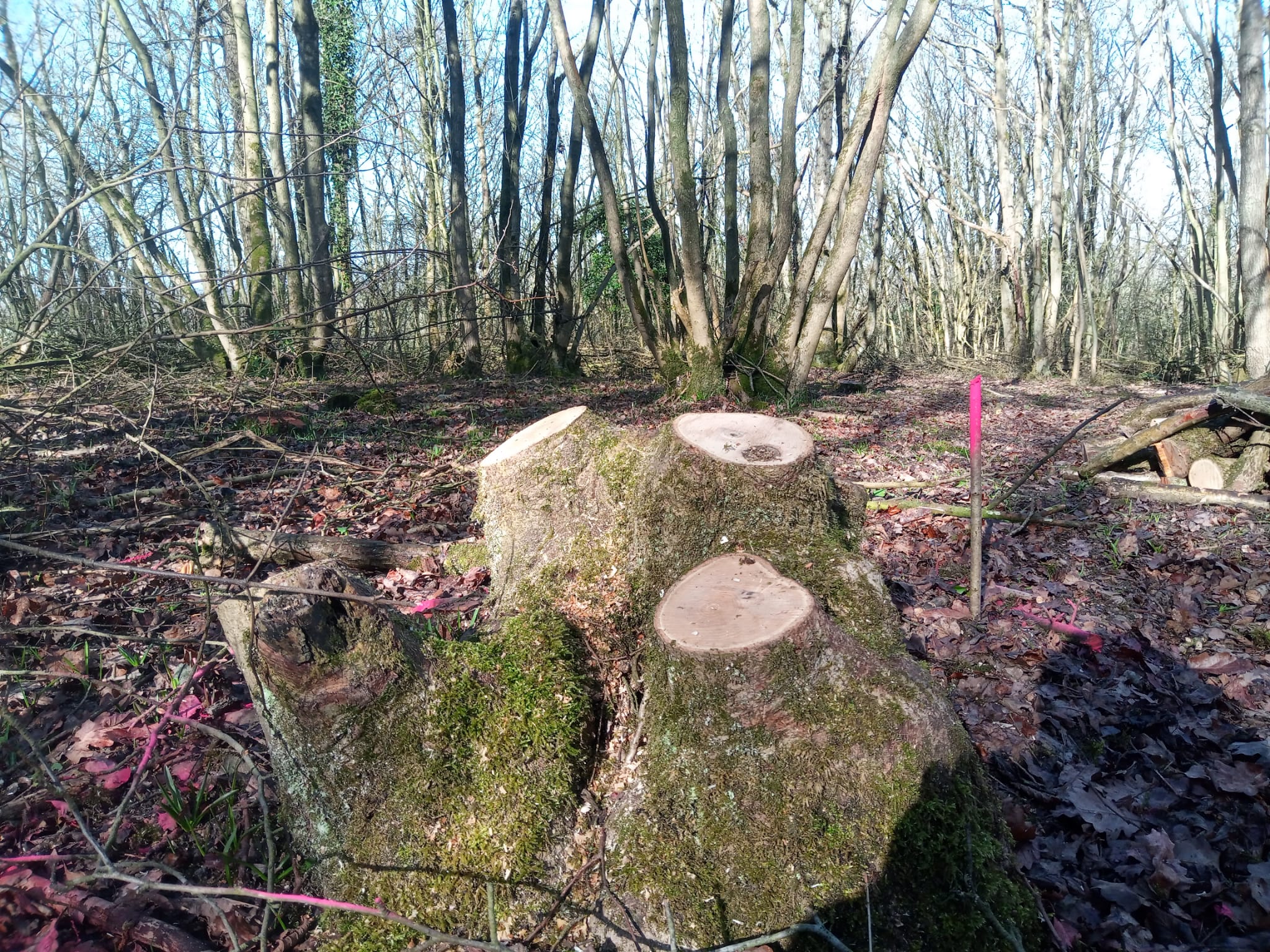 Hawkes Wood is part of the Heart of England Forest's land purchase at Bearley, and the eight acres of mature woodland needs some care. We improved the light levels to the woodland floor and enriched the understorey with hazel to provide a wider diversity of species and create niche habitats within the woodland.
The creation of new permitted walking routes is always welcomed and this winter, as part of our Green Recovery Challenge Fund project, the team was hard at work extending the route at College Wood to offer a wider range of interest for visitors. The expanded trail now includes mature woodland, establishing woodland, open grassland, and ponds.
This season we were also kept busy by the storms in early winter and at the end of February. Although they did not cause as much damage here as other parts of the country, the team still had a significant number of trees to clear from public highways and footpaths.
The right tree in the right place
Effective conservation action is not just about planting as many trees as possible, but about planting sustainably to create woodland habitats that will survive and thrive in the long term. Read about how we plant trees sustainably.