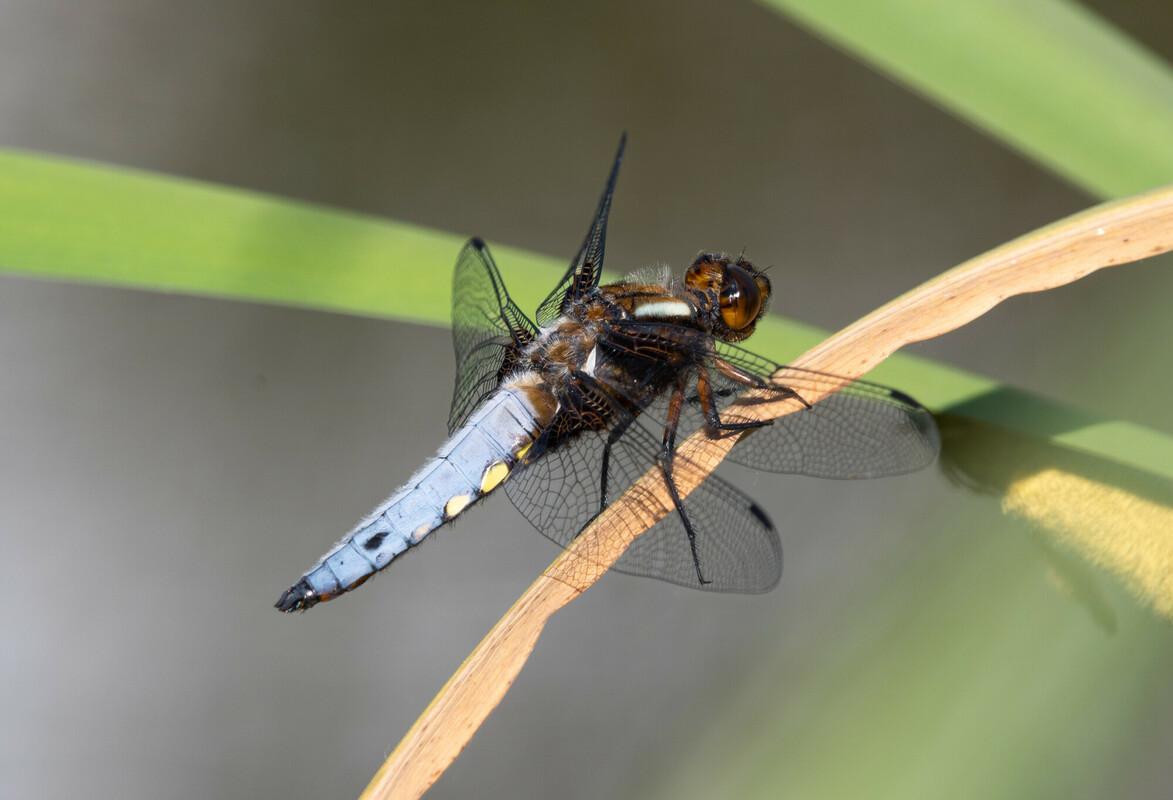 Volunteer and help wildlife
The Heart of England Forest is an incredible mosaic of habitats, helping to boost diversity for plants, animals, and fungi species. The Forest includes large areas of new planted broadleaf woodland but also significant areas of mature and ancient woodland, grassland, heathland, farmland, and wetlands, all of which provide diverse niches for different plants and animals. 
Much of our biodiversity survey work is conducted by our wonderful team of volunteers and is a rewarding way to support our habitat conservation work. 
Importance and benefits of surveying 
Habitat and biodiversity surveys are an important way for the charity to monitor the quality and quantity of wildlife found within the Heart of England Forest. By recording the species and habitats we find across the Forest, we can better understand how our project is impacting the local environment, highlight species, species assemblages and habitats of note in each area, and enact suitable management to help these. 
Surveying our landscape long-term is a vital part of habitat conservation work. Identifying patterns in recorded species, and their increase or decrease in numbers, can give us an idea of how our landscape is changing over time. Changes in species abundances and distributions can help us to identify the long-term impact of the Forest as it matures, as well as the relevant management strategies to implement to ensure common species continue to flourish and key species locally are conserved. 
What species do we survey in the Forest?
We record butterflies across dozens of survey walks, as well as complete species-specific surveys for brown hairstreak, grizzled skipper, and other key butterflies. 20 ponds were surveyed for dragonflies in 2022, while bumblebees were looked for all over the Forest too. Our biodiversity team is also joined by volunteers for many plant surveys of our wildflower meadows through the summer.
For more information about the species and habitats we survey in the Forest, and how we do it, click on the following links:
BioBlitz
Every summer we hold our annual BioBlitz event. This is a special event where the Heart of England Forest team, wildlife experts, and members of the public work together to identify as many species of plants, animals, and fungi as possible in a set part of the Forest within 24 hours.
The BioBlitz is a fun and engaging way to survey wildlife and get individuals of all skill levels involved. During the 2022 BioBlitz we identified 453 species in 24 hours – and we hope to record even more in 2023. This coming summer, our BioBlitz will take place from 30th June to 1st July around Giddings Wood and Noleham Wood in Dorsington.
Keep an eye on our website for more details about how to take part.
Why volunteer?
Giving your time to carry out seasonal surveys around the Forest is a great opportunity to work outdoors, either on your own or as part of a team, enjoying nature while recording wildlife sightings which help us to improve biodiversity. Volunteering does not have to be physically demanding; if you are keen to volunteer, joining us for a survey is just as rewarding.
Volunteering to survey with us gives you the opportunity to get closer to nature, deepen your understanding of native species and habitat, and experience what it is like working in the conservation sector.
Volunteer Leader Ramsay is responsible for undertaking some of our butterfly surveys out in the Forest: 
"My favourite activity takes me across the Forest habitats, the grassland, parkland, and the new and established woodlands. From the large and rarely seen purple emperor and the strikingly vivid common blue to the gatekeeper and the abundant ringlet and meadow brown that can sometimes be seen in their hundreds, there is always something interesting to see!" 
Ramsay, Volunteer Leader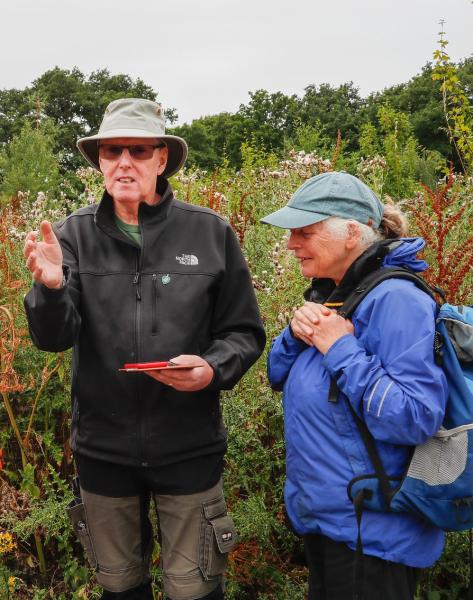 Last year, our volunteers gave over 960 hours supporting the biodiversity surveying work in the Forest, and there are always new opportunities to take on new surveys and help us to better understand our Forest.
Get involved!
We conduct survey work all through the year, with most of our surveys being undertaken during the spring and summer months.
Spring sees the beginning of many of our key species surveys. Volunteers begin performing butterfly, bumblebee, and dragonfly surveys. To help support our volunteers we offer training opportunities to learn about these species and survey techniques, as well as opportunities to shadow existing volunteers already undertaking these activities. Some upcoming specialist training is on Wednesday 10th May to learn the UK Habitat Classification System for describing habitats, which we hope to complete across the Forest in the upcoming years.
The summer months are key for wildlife and habitat surveys, with a mix of self-led and team activities helping to monitor and understand our changing landscape and wildlife. We run a wide range of group surveys during the summer and even winter. There is something for everyone to get their hands dirty and experience nature and what the Forest has to offer all year round.
Volunteer with us
If you are interested in supporting our work, managing habitats, and carrying out surveys in the Forest, there are many ways you can help. Visit our volunteer page to learn more.