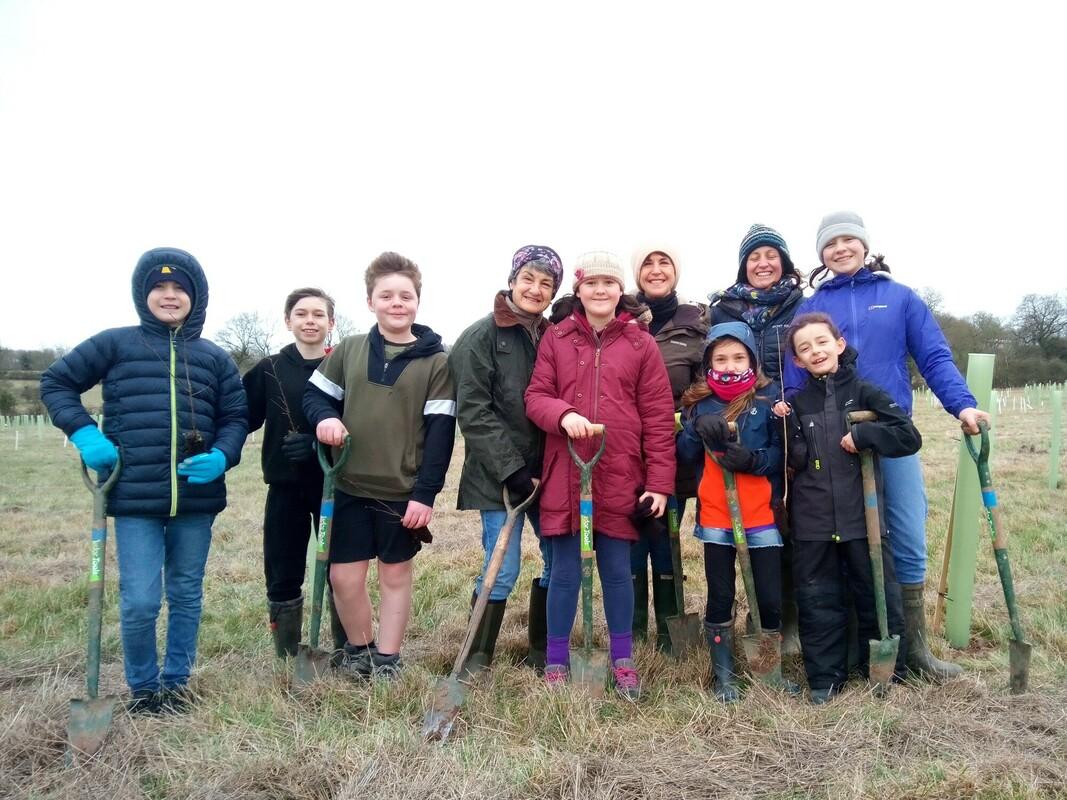 Volunteering - A New Year's Resolution
2023 is here. A brand new year and with it a fresh start to try new things and visit new places. Many of us will have New Year's Resolutions we plan to implement, maybe to get fitter, take on a new hobby, or spend more time with friends and family. New Year always feels like a great time to make this change, but what if you could take all of the above and put them together as one great aspiration for 2023?
Could you make volunteering your 2023 New Year's Resolution?
Volunteer for your physical health
Volunteering out in the Heart of England Forest can be a breath of fresh air for your physical health. Working with our teams across our woodlands can involve plenty of walking, stretching of muscles, and varied use of tools and equipment.
With so many different activities to be involved in, you can pick what level or type of activity you would like to be part of and make it your own experience. If you fancy a thorough workout with lots of movement, why not join us for some tree planting or pond restoration? Or if you are after something more leisurely, why not help us with our gardening work, or maybe a wildlife survey?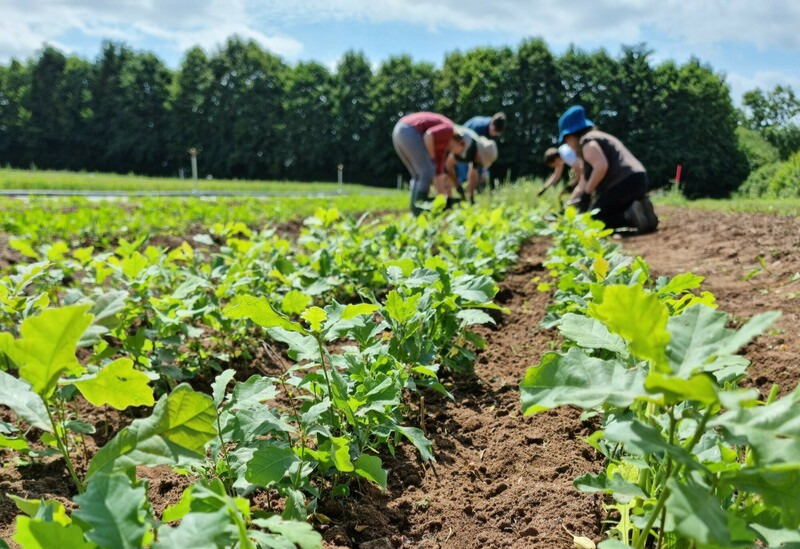 Volunteer for your mental health
Winter can be a very difficult time when managing mental health. It is cold and dark, and many of us are awaiting warmer weather for our social and outdoor activities.
Being outdoors in nature and around other people can be a real boost when you are feeling low. Multiple studies have linked reduced anxiety and depression with being exposed to the natural world. Spending time outdoors can reduce stress levels and it creates time for mindfulness and reflection.
Volunteer to make new friends
Making new friends and meeting new people can be difficult for everyone regardless of age, location, or circumstance. One of the best things about our volunteer programme is the volunteers themselves, always with a story to tell, a new fact, or a good joke to brighten up a tea break! We have so many friendly faces, you are bound to make a new friend or two while out in the Forest. Teamwork makes the dream work in all our activities, and I know from experience that we do have a dream team!
Volunteer to develop new skills
My day-to-day mantra is that every day is a school day! It is important that we learn new things as part of our development, whether it be a skill, talent or piece of knowledge.
One of the wonderful things about the natural world is the breadth of things there is to learn, and there is plenty of depth to this knowledge too if you want to really dive deep and learn more! The Heart of England Forest is full to bursting with interesting wildlife and locations, and there is always something new to see or learn, wherever you visit.
Volunteer to benefit society
One of the core benefits of volunteering is the positive impact that it has on our society, and on those around us. In the case of the Heart of England Forest, your support will help to create and conserve a huge new Forest,  not just for today's visitors, but for those for hundreds of years to come. Creating a space for relaxation, being social, and engaging with nature. Personally, this is one of my favourite aspects of the Forest, knowing that its impact is well beyond all of us, and will shape the lives of so many for generations to come.
Find out more
Could volunteering be your new endeavour for 2023? We are always looking for volunteers to join our fantastic team, and there is plenty to be involved with across the Forest, all year round.
Would you like to come along or learn more? If you would like to learn more about volunteering, visit our volunteer web area. You can join one of our online sessions to find out more from the team and ask any questions, and sign up for our fortnightly volunteer news email to find out what activities are coming up.