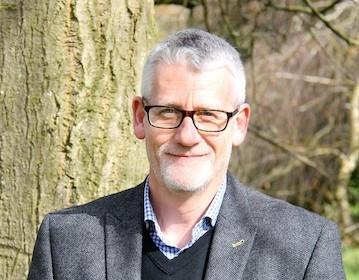 Steve Price, Trustee
Steve has over 30 years' experience of direct marketing, recurring revenues, ecommerce and senior management within the media and publishing sectors.
His passion for the Heart of England Forest stems from growing up in Solihull and spending many weekends in the surrounding area. This love of the countryside was also fuelled by numerous holidays with grandparents in mid-Wales, walking in the woods, picking wild fruit, and visiting relations on working farms.
With a degree in Environmental Studies, Steve's original plan was to work in conservation, but circumstances led to a career in marketing, including 10 years at Dennis Publishing, where he worked for Felix Dennis. Having seen the passion and drive behind the early years of the charity, Steve now aims to use his experience to help ensure that the Forest goals are achieved for all.
"I believe that the Forest is something of real value for everyone now, but, most importantly, for future generations locally and nationally."
Q&A with Steve
When did you become a Trustee?
February 2018.

 
Why did you choose to give your time and get involved with the charity?
I used to work for Felix Dennis, the founder of the Forest, over 10 years ago and was full of admiration for what he was starting and why. I always wanted to be involved in some way because of my early career aspirations of working for environmental causes. Years later, I heard that the charity was appealing for new Trustees, so I applied and was delighted to finally be able to get involved.
 
What expertise do you bring to the trustee role?
I have worked in marketing and business for over 30 years, and I try to bring this experience to help the charity make robust decisions for now and the future.

 
 
What aspect of the charity's work interests you the most?
The trees! Because everything else that the charity can and is doing starts with the planting of new trees. Once we have the trees we can provide more access for local people, welcome more wildlife, be able to help educate children in a beautiful outdoor environment, provide space for people to visit and breathe – and so much more.
 
 
How do you think the Heart of England Forest is making the most difference?
I believe that the Forest, being driven by a talented, dedicated team of passionate professionals, is pushing the boundaries of what can actually be achieved in terms of solving the massive issue of tree planting in the UK. By doing this, the team is also helping many people – from local residents to volunteers, from school children to companies and organisations - that all personally want to be involved in conservation and reforestation. The Forest is open to all, which is rare but central to its core purpose.
What are the challenges facing the charity over the next 12 months?
Some of the challenges are known to us, such as acquiring the right land to grow the Forest, how we manage its growth and maintenance, how we can be open to all, how we can deliver outdoor education. But there are so many unknowns which will become our challenges, such as returning land to nature and how that interacts with and impacts the local area, how fair and equal access is maintained whilst protecting the Forest, and whether we can reach our target goals for tree planting, and many more.
 
What 3 words would you use to describe the work of the Forest?
Brave, pioneering, and essential.
Back to the trustees' page.