Wildflower scavenger hunt
The summer holidays are a great time to get kids outside and excited about nature. Going on a wildflower scavenger hunt during your walks around the Forest is a great way to really pay attention to the beautiful world we live in. Our Biodiversity Intern Tasha and our Learning and Skills Intern Ellie have put together their top tips for how to identify the different species of wildflower you can see during the summer.
What are wildflowers?
Wildflowers are different species of flower that have not been seeded or planted by humans. This means their seeds are usually dispersed by the wind or animals - including pollinators, birds, and mammals - spreading plant seeds as they move. They tend to flower during spring and summer and are (usually) native to the region in which they grow.
The importance of wildflowers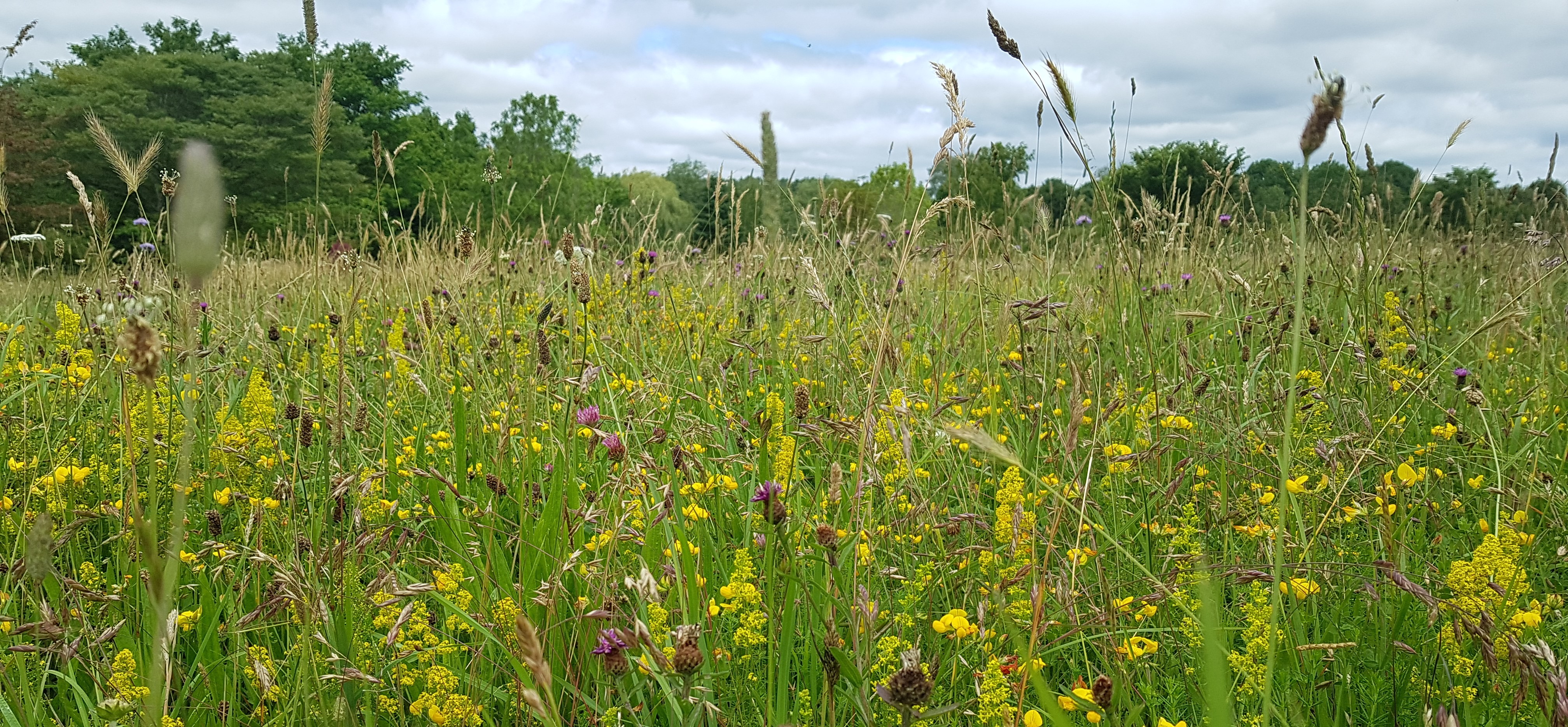 Wildflowers are not only really pretty to look at on woodland walks, they are also really important for the environment and for creating habitats for insects and other wildlife. They provide local food sources, shelters and places to breed for pollinators such as bees, butterflies, and wasps. Many of our favourite fruits, vegetables and nuts rely on insect pollination so wildflowers are really important for us too. 
Wildflowers can also help to keep soil healthy. When they become established and spread their roots, they stabilise the soil around them meaning that when it rains, nutrients stored in the ground stick around and the soil can stay healthy. 
Hunting for wildflowers in the Forest
Watch along with Tasha and Ellie as they roam around Colletts Pond in Dorsington identifying some of their favourite summer wildflowers.
Making your wildflower scavenger hunt
Tasha and Ellie made their very own wildflower sheet for their scavenger hunt to record each of the species they managed to find and identify. 
It may be tricky to find the same flowers as our interns if you are walking around the Forest at a different time of year. Print out the scavenger hunt template below and take it out with you for a walk. Pack some coloured pens and pencils and draw each species of wildflower that you spot on your walk and take it home to identify. 
More nature activities for kids
Subscribe to our YouTube channel for more fun activities for kids and check out the other nature activities being added over the summer holidays, from making natural bird feeders for your garden to learning how to identify trees on your woodland walks.