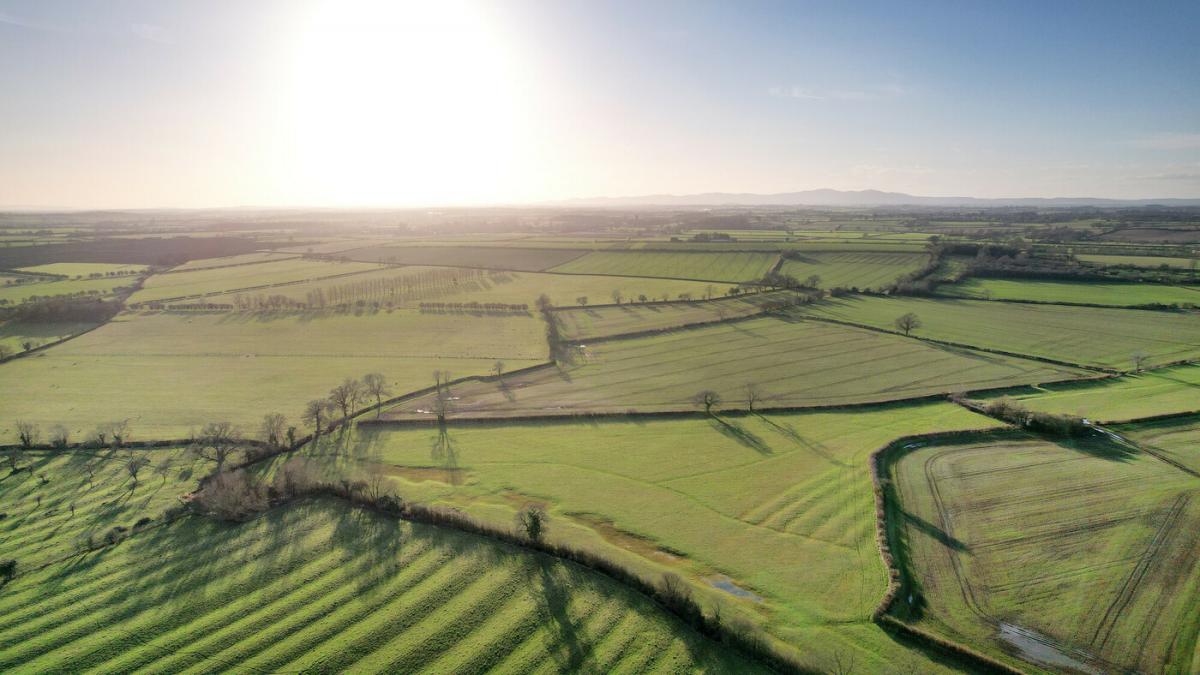 Growing the Forest, for now and the future
With climate change on everyone's mind, and the biodiversity crisis deepening, the Heart of England Forest's ambition to create a 30,000 acre broadleaf forest has never felt more pressing. We are delighted, therefore, that we have been able to acquire more land to support our plans. Our recent acquisitions contribute to our mosaic of different habitats to support biodiversity, to our tree-planting ambitions, and to our aims to engage local communities and educate young people about the importance of the Forest and all it can offer. 
Gorcott Hill
The nine acres we acquired last year at Gorcott Hill joins our existing 53-acre site in the area. Not all the land will be planted with trees. 39 acres is already Ancient Semi-Natural Woodland, and is buffered by 14 acres of grassland. Grasslands offer a key habitat for many species. The wildflowers that grow there are vital for supporting insects, including bees and other pollinators. The UK has lost 97% of its flower-rich meadows since World War II. By managing the land well, the Heart of England Forest can improve the biodiversity of these areas to complement the tree planting and woodland conservation. 
Ancient woods are some of our richest habitats. They are home to more threatened species than any other habitat, yet only cover around 2.5 per cent of the UK. According to Forest Research, ancient semi-natural woodlands are of special value because of their long, continuous history. These areas are the nearest we have to our original natural woodland and are irreplaceable natural assets which support many rare plants and animals and make a vital contribution to conserving biodiversity. Now, under the Heart of England Forest's care, the woodland at Gorcott Hill will be conserved and protected for future generations. 
This site at Gorcott Hill is also the centre point for our Growing Future Forest Guardians project. Supported by the government's Green Recovery Challenge Fund, this project is enabling us to engage with new audiences in the Redditch and South Birmingham areas. We already work closely with schools in other areas, often from disadvantaged communities, and children gain in engagement and attainment by taking part in outdoor learning with us. 
 
Spernal Hall Farm
We acquired a 59-acre site at Spernal Hall Farm in October 2021. This is a perfectly-placed piece of land for the Forest. Like a jigsaw piece, it connects our Haydon Way Wood site with Morgrove Coppice and the back of College Wood, which can be accessed from Studley. Lots of public rights of way and Heart of England Forest waymarked walking routes can now link up, allowing much more access for walkers. We also plan to open a new route so that walkers can enjoy uninterrupted pathways all the way from Studley to Haydon Way Wood and Morgrove Coppice. 
We hope that this area will be planted in the next tree planting season from November 2022 as part of the Queen's Green Canopy. This initiative is running across the country for the Queen's Platinum Jubilee celebrations. It encourages everyone, from individuals to schools and communities to plant trees this year. We are thrilled to be part of this project, engaging people with the importance of planting trees in their own area. 
Naunton Beauchamp
In November 2021, we completed the purchase of 150 acres of land at Naunton Beauchamp. This forms part of our large Lenches area of the Forest, now around 800 acres in size. 12 acres of this new land is a Site of Special Scientific Interest (SSSI), which is particularly exciting. It has been designated for its grassland species, though much of the grassland is currently in a relatively poor condition. 
Two of our partners, Worcestershire Wildlife Trust and Vale Landscape Heritage Trust, own adjacent land and we are very keen to work with them, as well as the previous owner who has retained half of the farm, to protect and extend the biodiversity of the grassland and the ponds on the site. The rest of the new area will be planted with trees. 
Help us to grow the Forest
Acquiring the land to grow the Forest is just the beginning. It is vital that we manage and conserve the land for generations to come. You can support this important work by making a donation, becoming a Friend of the Forest, or dedicating a tree. Find out more about ways to support. 
The Heart of England Forest is being created and nurtured for people, wildlife, and the environment. With your help, we can realise our 30,000 acre ambition and go even further, creating a wonderful Forest now, and a wonderful legacy for the future.