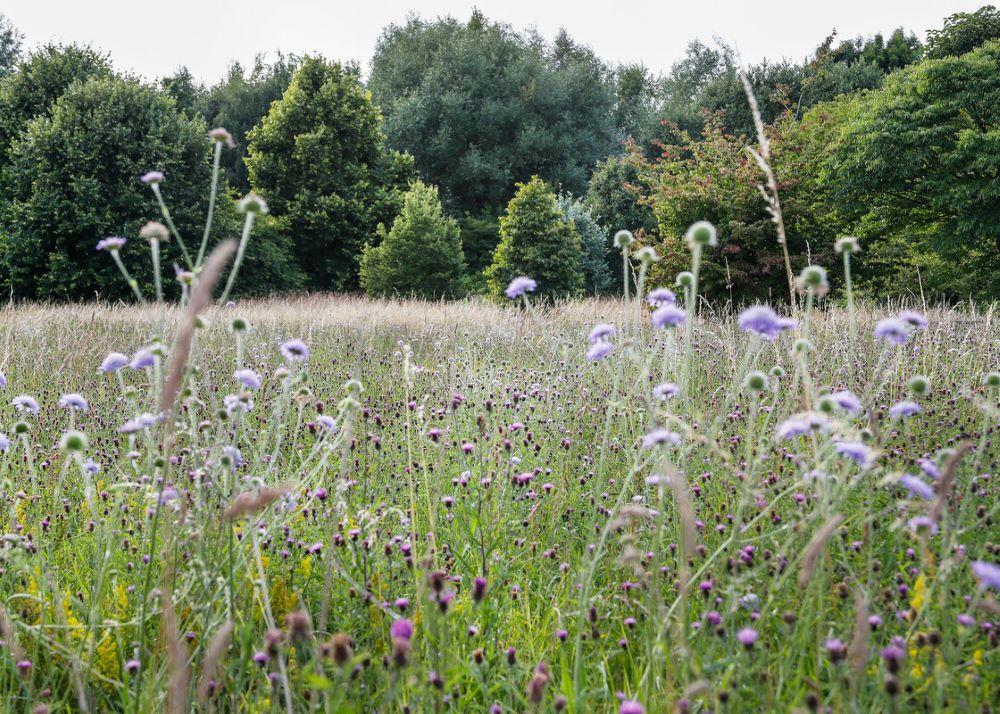 Native wildflowers under threat
After what feels like a long winter, spring is here. The Forest awakens and many people look forward to the display of wildflowers that gradually reveals itself as the days lengthen and temperatures rise.  
However, there is increasing concern for our wildflower populations. A major study by the Botanical Society of Britain and Ireland has found that half of Britain's native plants have declined over the past 20 years*. Climate change, modern farming practices, and loss of natural habitat are all to blame; since the 1930s, we have lost 97 per cent of UK wildflower meadows.
The importance of native wildflowers 
This has serious consequences for other flora and fauna. Many of our indigenous wildflowers have adapted to grow in our climate and environment over thousands of years. They have evolved alongside other native wildlife, which now depend upon them for food and habitat. Many of our pollinators, vital for our own food production, rely upon specific native flowers for laying their eggs and for food. 
Brilliant bluebells
English bluebells (Hyacinthoides non-scripta) carpeting the forest floor from mid-April to late May, are a sure sign that spring is in full swing. Bluebells are particularly important to pollinators because they flower earlier than many other plants, making the most of the available light before summer fills the forest canopy with densely packed leaves. Their nectar is an important early source of food for bees, butterflies, and hoverflies.
An ancient woodland indicator
Ancient woodlands have a particular flora and ecology, and bluebells are one of the main indicators that scientists use to judge whether a spot is an ancient woodland. These important habitats are irreplaceable; their ecosystems have developed over hundreds of years.
Bluebells in danger
However, along with other native wildflowers, bluebells are in danger. As well as loss of habitat, native bluebells also suffer from competition with the Spanish bluebell. Spanish bluebells were brought to this country as an ornamental flower for gardens. They have since crossbred with the English variety, leading to native bluebells now being a protected species under the Wildlife and Countryside Act. It is now illegal to dig up an English bluebell.
The Woodland Trust also warns that bluebells are under threat from people. People can often be found straying from paths for that 'perfect photo'. Bluebells can take at least five years to grow and colonise, and once their leaves and bulbs are damaged they cannot produce enough energy to flower and reproduce. Our biodiversity team urges you to stay on the footpaths and admire from afar, as even a couple of steps can be detrimental to a variety of wildflower species, not just bluebells.
Biodiversity and the Forest
The work of the Heart of England Forest is vital for protecting bluebells and other native woodlands.
"The Forest's mosaic of habitats which connects across the landscape is a vital Nature Recovery Network, from the bluebells in our woodlands to the patchwork of grassy woodland rides and glades, grasslands, heathland, wetlands and ponds – all ideal habitats to allow wildflowers to thrive, providing an essential haven to protect rare and endangered species of flora and fauna that are in decline."
Sophie Leszczynska, Biodiversity Manager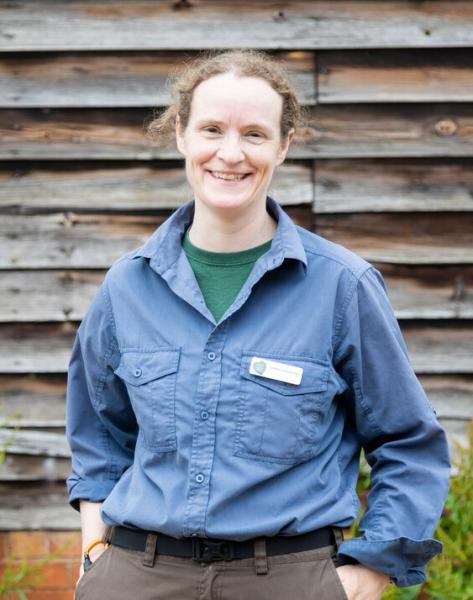 Help us save our native flowers
There is no better way to appreciate the work of the Forest and see the wonderful flora that it supports than by visiting for yourself.
Our Bluebell Fundraising Open Days on 28th or 29th April 2023 enable you  to wander around the usually closed Alne Wood, where the forest bursts to life every spring with a glorious carpet of bluebells. Timed tickets ensure you can avoid the crowds and take your time to enjoy the sweet smell and glorious sight of our very own bluebell wood. All funds raised will go to support the Heart of England Forest's work, creating and conserving woodland and wildlife habitats. 
Tickets for the bluebell wood can be purchased here
If you can't make it to our bluebell wood in person, you can enjoy it with our YouTube virtual walk video:
And if this article has inspired you to help us to protect our ancient woodland, and our other vital natural habitats, which in turn provide homes to native wildflowers and the species that depend upon them, please consider becoming a Friend of the Forest.