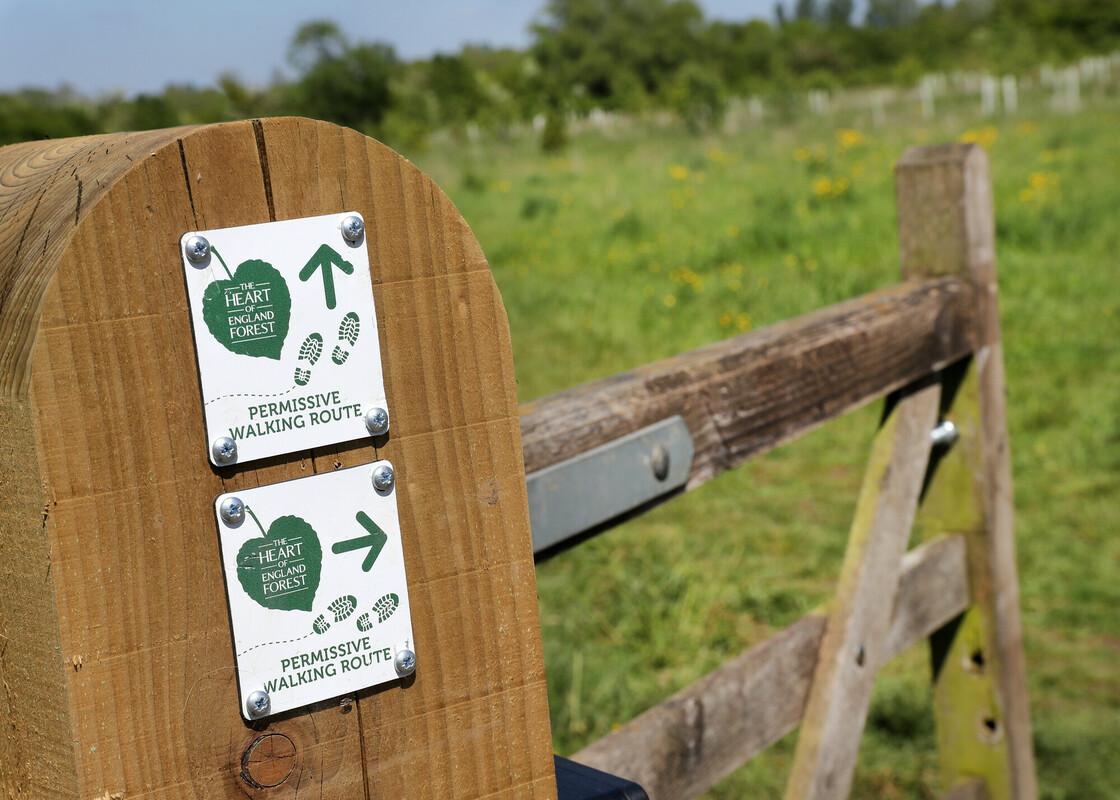 Permissive paths extended this tree planting season
Our latest areas of woodland creation included permissive paths within the design to provide further access to the Forest for visitors. 
This winter season, trees were planted at Dodwell and Dorsington, and permissive footpaths extended as part of the woodland creation design. 
In addition to trees being planted at Dodwell - a new Forest site, both Giddings Wood and Coxmere Wood were expanded in size as part of the 2022/23 tree planting. Expanding the footpaths in these new plantations has created new links between existing footpaths (Permissive and Public), giving wider access to the public visiting the Forest, with access to explore from Forest car parks at Giddings Wood, Noleham Wood and Coxmere Wood.
The permissive paths will be maintained annually to allow ease of use throughout the year.
Growing the Forest  
In the 2022/23 tree planting season, we expanded the woodland cover in the Forest by planting 127,748 trees across eight sites, creating a total of 233 acres of new woodland. 
In total we have now planted 2,148,171 trees since the charity started and created 4,686 acres of new woodland amongst the 7,000 acres of mixed Forest habitat. Read more about another successful winter season in the Forest.