Message from our Chief Executive
The planting of the 2 millionth tree in the Forest this year was a landmark moment for the charity. The very first tree was planted 26 years ago and sadly in this time the natural world has changed beyond measure. The challenges of the climate crisis, pollution and biodiversity loss have become increasingly urgent, making the charity's work more important now than ever.
"Not only did the Forest continue to grow in 2021/22 thanks to land acquisitions and new trees being planted, importantly the diverse mosaic of habitats continued to be enriched. New wetland was created, grassland enhanced, and surveys undertaken to improve conditions for wildlife."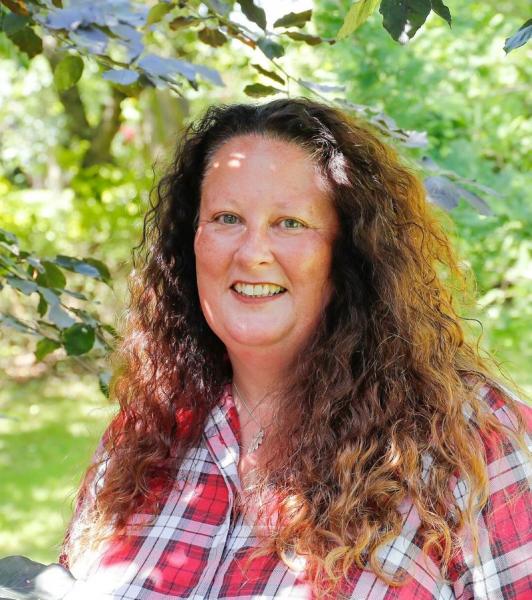 The results of our first BioBlitz confirmed that we are achieving our aim of creating a Forest for wildlife to thrive, with over 360 animal and plant species being recorded over the 24 hour period in Alne Wood and Middle Spernal alone.
Our staff team grew by 34% in 2021/22, as we invested in passionate and talented people to support the growing Forest and the expanding work of the charity. This included continued investment in foresters of the future, with our Forestry Internships and Apprenticeships, as well as a new supported internship programme for young people with Special Educational Needs and Disabilities (SEND). We were delighted to have employed 100% of our Forestry Apprentices and Forestry Interns from the 2021/22 intake, and that all our supported interns have succeeded with positive next steps, with four securing permanent, paid positions with the charity.
Much of our work this year was made possible by the substantial Green Recovery Challenge Fund (GRCF) grant that we were awarded in December 2020, and we have worked tirelessly throughout 2021/22 to implement the wide-ranging elements of this pivotal project.
We were delighted to learn in July 2021 that we had been successful in securing a second Green Recovery Challenge Fund bid for our new 'Growing Future Forest Guardians' project. Based at our Gorcott Hill site near Redditch, our flagship site for young people, the project will provide bespoke Forest learning programmes for schools, a tailored volunteering programme that develops skills and pathways into employment, and opportunities for people from all walks of life to develop a lasting connection with nature.
It has been an exciting year and there is much to look forward to in 2022/23 as we make further progress towards our aim of a 30,000 acre Forest to benefit the environment, wildlife, and people
Beth Brook, Chief Executive, Heart of England Forest