Identifying trees in summer 
The summer holidays are a great time to head out into the Forest and really pay attention to the beautiful woodland we are creating. Outdoor Teacher Phil shares some of his favourite trees here in the Forest and his top tips for identifying these species. 
Planting in the Forest
Here at the Heart of England Forest we plant a mix of up to 30 different native broadleaf species of trees. Together, they will create a forest that looks, smells and feels like the natural English woodlands we have lost. 
So far, we have planted nearly 1.9 million trees, creating the largest, new native woodland in the country, right on the doorstep of large cities like Birmingham and Coventry. And as we progress towards our goal – a woodland of 13 million trees – we can see how this transformation is benefiting England's natural environment. 
With native wildlife returning to the area and endangered species now thriving, the forest is fast becoming a haven for nature and nature lovers alike.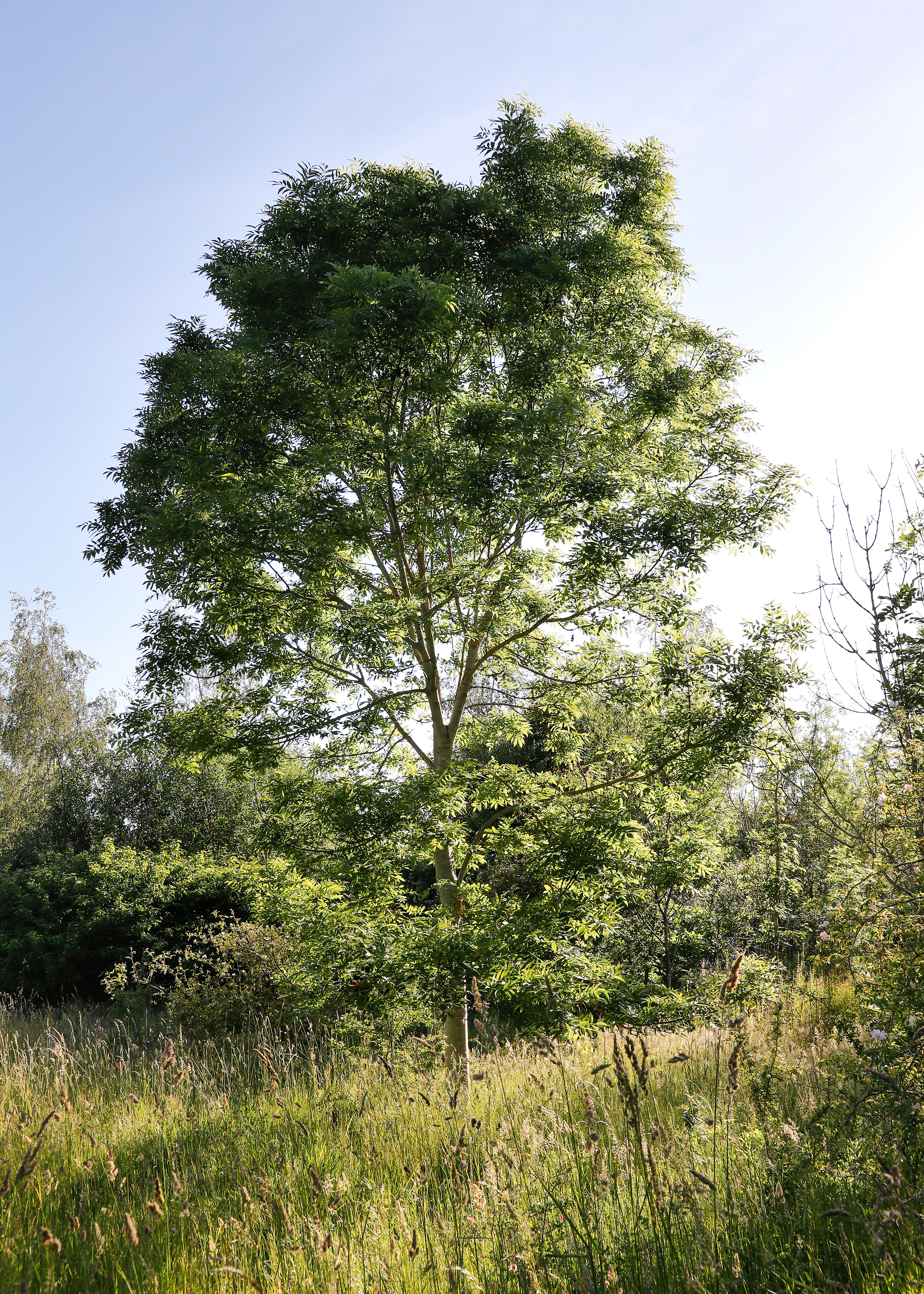 Tree Identification
Watch as Outdoor Teacher Phil visits some of his favourite trees in Dorothy's Wood and shares his top tips for identifying trees during the summer:
Look at their leaves – how are they shaped? How big are they? What colour are they? Are they glossy or not?
Look at the tree trunk – what colour is the bark? What shape is it? Does it have any marks on it? 
Listen out for any noises that the leaves make as they move in the wind
How tall is the tree?
Dictionary
Broadleaf – a type of tree that has wide, flat leaves.

Deciduous – when a tree or shrubs sheds its leaves every year to grow new ones.

Native – when something is from a certain country or place. 
Tree Guide
To find out more about the trees Phil identified in his video, as well as the other species of trees we plant around the Forest, check out our Forest tree guide.