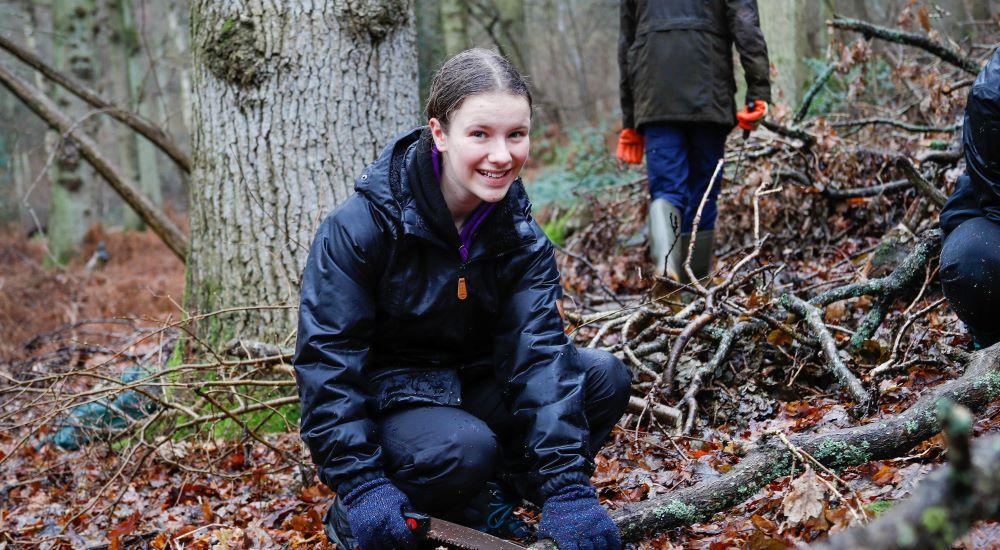 We can all play a part in leaving a green legacy
We're here for life – creating and conserving a magnificent 30,000 acre broadleaf forest for the benefit of people and planet now and for generations to come.
We want green spaces in the countryside, towns and cities across the country to be bursting with life now and in the future.
"Being part of planting the Forest is my way of giving back and helping to create a better environment for future generations. The future of nature in this country is so important for our wellbeing, and I hope that what I'm doing now will contribute to preventing climate change and improving biodiversity." - Steve, Volunteer Leader 
Three ways you can leave a green legacy
Our ambition is to leave a green legacy and here's three simple ways you can too:
1. Make your money greener – use your pensions and savings to create healthy returns for people, planet and you.
Find out more about how to make your money greener
Become a Friend of the Forest
3. Do it yourself – you can turn any green space, from the smallest window box to a whole back garden, into a place that is here for life by following these few simple tips. 
Discover how to make space for nature at home
Together we can create amazing places that are here for life in all its glorious forms.